Could trauma's impact be passed along genetically from one generation to the next?
For years, Rachel Yehuda, PhD has been studying the biological impact of trauma on Holocaust survivors and their children. We discussed some of her earlier findings here.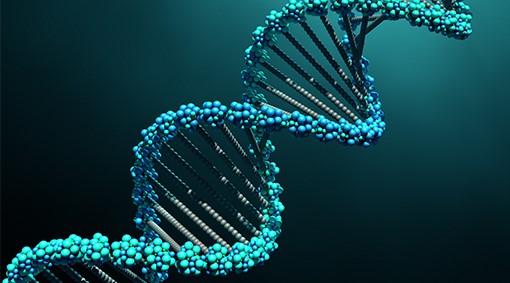 At that time, researchers were in the early stages of investigating epigenetic change – the possibility that changes in gene expression, specifically those related to trauma, could be passed along to future generations.
In a groundbreaking study published in September, 2016 in Biological Psychiatry, Yehuda and her colleagues looked into whether trauma-related changes in gene expression could be passed along to the offspring of Holocaust survivors.
Researchers had previously detected evidence of transmission of stress-related epigenetic changes across generations in animals, but not in humans.
For this study, Yehuda and her team looked at methylation of FKBP5, which is a stress-related gene that has been connected to both PTSD and depression.
Methylation refers to the way gene activity adjusts and changes throughout life, particularly during early childhood.
Researchers took blood samples from 32 Holocaust survivors as well as 22 of their adult children. They then compared them with samples taken from matched control pairs of Jewish parents and their offspring.
What they discovered was fascinating.
Both the Holocaust survivors and their children showed changes in the same location of the FKBP5 gene.
But here's where the findings got really interesting.
While Holocaust survivors showed an increased methylation rate over the matched controls, their children showed changes in the opposite direction.
In other words, Holocaust children had lower rates of methylation than those of the control offspring.
This is perplexing.
It's possible that this change in direction could reflect an adaptation to the presence of trauma in the environment.
At minimum, this study identifies an associated change in gene expression between Holocaust survivors and their children.
And while association is not the same as causation, knowing that a patient's history may be influenced by a parent or parents' history of trauma could shed new light on how we approach their treatment.
So how do we use this? I'm not sure.
The authors themselves are quick to point out that they don't yet understand the mechanisms that could be responsible for transmitting epigenetic changes across generations.
They've been following a cohort of Holocaust survivors, and their offspring, in a longitudinal study looking into the trauma's impact on conception, pregnancy, and childbirth.
And they're involved in a similar study following survivors of the World Trade Center attacks.
Researchers hope these long range studies will enable them to more fully investigate the impact of trauma on future generations.
It's fascinating to me to see how much we've discovered about trauma and its treatment in just the last few years. I'll be keeping an eye out for similar research as it becomes available.
And if you'd like to read this study for yourself, you can find it in Biological Psychiatry, volume 80, pp. 372 – 380.
For the latest insights from Bessel van der Kolk, MD; Pat Ogden, PhD; Stephen Porges, PhD; and Ruth Lanius, MD, PhD, please join us for the Treating Trauma Master Series.
Now I'd like to hear from you. What have you found helpful in working with clients who have a family history of trauma?
Please leave a comment below.