In past blogs, I've looked at how to help alleviate stress symptoms and how stress can affect the body, but we haven't yet talked about who develops traumatic symptoms.
It is well known that people don't react to stressors the same way. When faced with a potentially traumatic event, why do some people develop trauma symptoms while others don't?
There are many possible reasons for this.
Stress resilience, a strong support network, immediate addressing of all physical and psychological needs. Perhaps even genetic factors?
Sandro Galea, MD, MPH, DrPH, while at the University of Michigan, led a team of researchers who recently investigated the genetic makeup of people with PTSD.
While previous studies (like Rachael Yehuda et al.'s 2009 Biology Psychiatry study) had hypothesized a link between an altered immune system and PTSD, Dr. Galea's team went further and identified a chemical reaction (DNA methylation) that may be involved.
DNA methylation is a process that occurs when methyl groups are added to DNA, generally turning off a gene and inhibiting production of the protein that the gene encodes.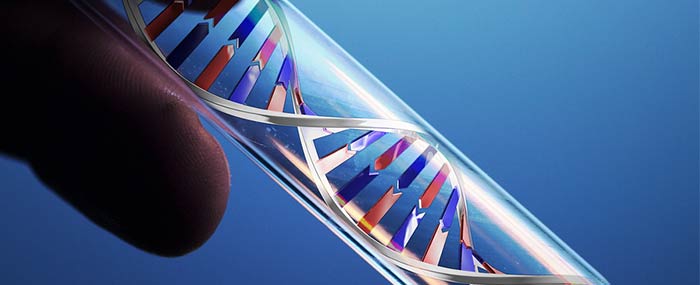 100 people from the Detroit area gave samples of their blood. All of the participants had witnessed potentially traumatic events and 23 of them were diagnosed with PTSD.
After examining more than 14,000 genes, the researchers found that a number of genes involved with regulating the immune system were more active (had less DNA methylation) in individuals suffering from PTSD, leading to immune system dysfunction.
In the PTSD group, they also found increased methylation in genes linked to the growth of brain cells, suggesting that there are decreased brain growth activities.
This study supports a model for PTSD where exposure to a traumatic event changes gene expression, leading to changes in immune system activity that leads to the disorder.
You can read more about this study in the Proceedings of the National Academy of Sciences. This is an early study, but very promising.
More research is needed before we receive definitive answers, yet we're well on our way. Every study gives us more opportunities to realize new trauma treatments.
Leave a comment below and let us know what you think.