How attentive, empathetic, and caring was your physician the last time you had to go to the doctor's office?
Or, if you're a physician, do you ever wonder how your patients perceive you?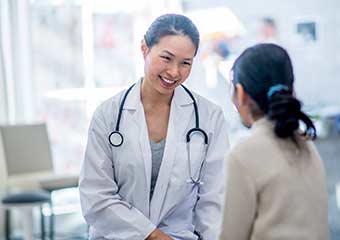 We recently reported on a study that showed severity of cold symptoms decreased among patients treated by physicians who demonstrated high levels of empathy.
Empathy is a crucial skill when working with people who are sick or facing the diagnosis they most fear.
So a training program to help medical practitioners develop a greater sense of attentiveness and empathy could offer patients tremendous support and relief, no matter what they're facing.
A study published in the Journal of General Internal Medicine, conducted by Helen Reiss, MD from Massachusetts General Hospital, investigated the effects of three 60-minute neuroscience-based empathy training sessions on physicians and their patients.
Dr. Reiss and her team randomly assigned 99 medical residents and fellows from different specialties and assigned them to two groups. The control group received a standard, post-graduate medical education.
Participants in the intervention group, however, received the standard education plus 3 additional empathy training modules that were delivered over a 4-week period.
The empathy training sessions focused on teaching the doctors:
The neurobiology of empathy
The physiology of emotions that occur during patient interaction
Skills to interpret facial emotions, and
Self-regulation techniques, including breathing and mindfulness exercises
Evaluations were conducted at both 1 month before, and 1-2 months after completion of the education programs. Either 4 or 5 patients rated doctors who had participated in the study on their empathy and relational skills.
Patients were not told whether or not their doctor had received the additional empathy training.
The group of doctors who underwent the additional training received significantly greater changes to their scores of patient-rated empathy as compared to physicians in the control group.
Researchers also tested the physicians' ability to detect facial expressions of emotion. The doctors who had received the empathy training scored significantly higher than those in the control group.
The study found a significant positive correlation between the doctors' ability to detect facial emotions and the degree of empathy that patients perceived.
These physicians also demonstrated greater factual knowledge of the neurobiology and physiology of empathy.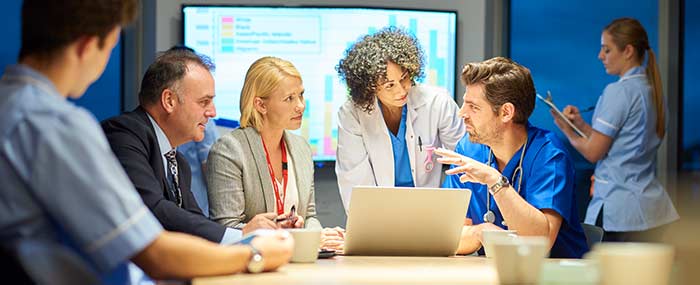 These results are probably not surprising for those of us who are practitioners in other helping professions. Whether we're working with trauma, depression, or helping people resolve a difficult relationship issue, the ability to convey empathy is crucial to supporting patients through a difficult time.
What is surprising is that the results were obtained following a training that took just 3 hours in total.
Now there were several limitations to this study, including that its sample size was fairly small. Also, the training was conducted by a single instructor who may have just been an especially effective and inspiring teacher.
The generalizability of these results could be increased if the trainings were delivered by several different instructors.
I think it would be interesting to see further research along this line, not only to see the impact on patient satisfaction, but also on whether increased empathy might contribute to improved patient outcomes.
What are some techniques you recommend for increasing attentiveness and empathy in clinical settings?
Please leave a comment below.