How far does neuroplasticity go?
We've talked before about improving the brain's abilities over time. On this blog, we've looked at how neuroplasticity allows for boosts in memory, thinking skills, and emotional regulation.
But what about recovery after a major trauma – like stroke?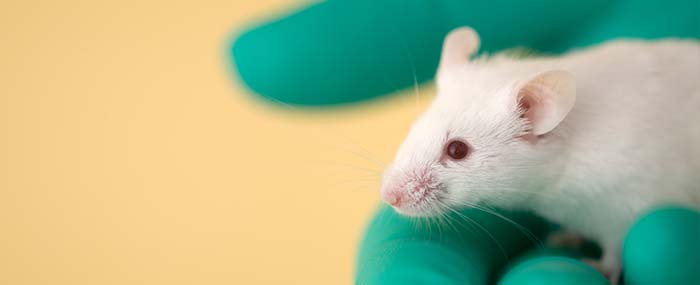 Researchers at Johns Hopkins University, led by Steven Zeiler, MD, PhD, wanted to see how quickly the brain could recover after stroke, and whether training made a difference.
First, they gathered mice and fed them a restricted diet, reducing them to 85 percent of their starting body weight.
Next, they trained the mice in a food retrieval task. To receive a food pellet, the mice needed to reach through a slit in a cage, grasp the pellet, and eat it without knocking it over.
Once the mice were fully trained in the task, researchers induced strokes in some of the mice, while conducting a sham procedure in others.
After the induced stroke, the mice lost their ability to carefully grasp the food pellets. Yet 48 hours after the procedure, researchers began retraining the mice, and after a week, they could grab the pellets just as effectively as they could before the stroke.
According to the study, a specific part of the brain, the medial premotor cortex adapted to control reaching and grasping.
What does this study mean for us?
Now, obviously, this study has a generalizability problem, because it was conducted on mice. Human brains are vastly more complex, and we can't assume that training humans to recover from stroke would be as simple.
But these results are heartening all the same.
In only a week, the mouse brains were able to reorganize themselves to recover lost function. And the researchers argue that their data are consistent with data showing that primate brains can adapt in the same way.
With more research in this field, we can hopefully find simple, powerful training exercises to aid patients recovering from brain trauma.
In fact, there is something that will show you just how powerful brain change can be. Click here to check it out.
If you'd like to read the study, it was published in issue 44 of Stroke.
Have you ever worked with a patient who suffered from stroke or another form of neurological damage? Did you use any kind of training regimen to help them? Please share your experience in the comments below.