This might strike you as a bit odd at first – to be honest, it did me too – but technology can be your ally when it comes to meditation.
Maybe you remember that I shared a handful of mindfulness apps a short while back – applications that could aid in your patients' (or your own) mindfulness practice.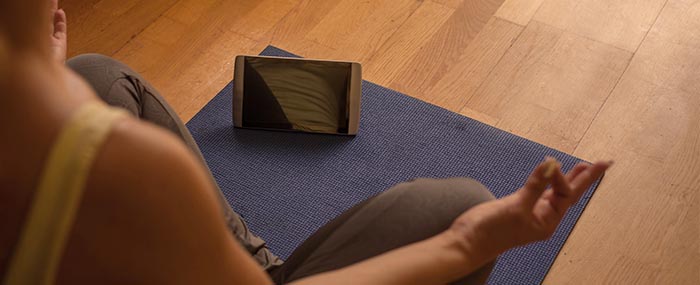 I often get insightful thoughts from a lot of you via e-mail and on our comment boards, and just last week Dawn Baker, a psychologist from Australia, let us know about a couple of helpful apps . . . which got me to thinking that now might be a good time for another update on mindfulness technology.
So I wanted to pass some of these resources along to you. Here are just a few of the interesting apps we've come across (and again, I don't get any commissions for mentioning these to you):
Breathe2Relax (iPhone) – this app can help you regulate your stress by focusing on deep breathing. Tutorials are available to explain the process and showcase its positive health effects. Users record their stress levels and then are prompted to engage in a deep breathing exercise.
The Mindfulness App (iPhone) – this allows you to choose your meditation and to set reminders at specific intervals. There's also a statistics section, which allows you to follow the progress of your meditation practice (which ones you've done and when).
M!indi (iPhone, PC) – this app relies on the principles of ACT (Acceptance and Commitment Therapy, founded by Steven Hayes, PhD – this week's guest in the Making Mindfulness Work webinar series) to coach you on approaching your own thoughts, feelings, and emotions. Every day, the app will send you messages to help build confidence, awareness, and mental resilience.
iTunes also has lots to offer – everything from The Mindfulness App to the various meditation apps offered by Meditation Oasis. You might want to take some time to explore the options.
But even with technology, mindfulness is only useful if it's being practiced and applied. That's why we've created these courses on mindfulness.
Do you have any patients for whom a mindfulness app would encourage their mindfulness practice? Have you ever tried any similar apps yourself? Please leave a comment below.