When I think of mindfulness, what often comes to mind is my early morning sitting practice . . . both the struggles and the benefits.
My Droid smartphone and my laptop aren't anywhere in the picture.
And yet, perhaps they should be.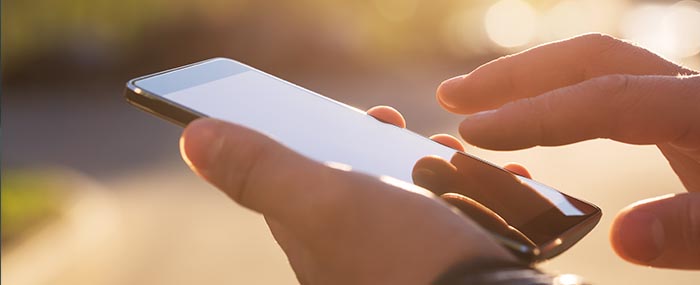 Technology has given us computer programs and apps for just about everything, so it stands to reason that there would be something helpful for stress reduction and mindfulness, too.
I decided to investigate.
Here is some interesting mindfulness-based technology that I found (and no, I'm not getting any kind of commission from mentioning these):
• Chronicle Books' The Essential Meditations Deck app – it's a deck of 50 meditation cards with a guided meditation on each one. The cards can even be e-mailed in case you want to share a meditation.
• The Stillness Buddy – you download this program to your computer. Every 30 minutes (or in whatever increments you set), the program will prompt you to take a quick (20-30 second) mindfulness break. Every 1.5 hours or so, the program sends you a 1-2 minute meditation to practice. You can tailor the intervals between breaks, as well as which meditations to practice and from which teachers (including the Dalai Lama, Jack Kornfield, Roshi Joan Halifax, and Thich Nhat Hanh).
• Holosync and Lifeflow meditations – audio technologies that put you into states of deep meditation (though admittedly at a steep cost).
• Happy Tapper apps – they have a series of apps that include a vision board, a gratitude journal, and "little Buddha" inspirational quotes.
• For Android and iOS users – there's an Insight Timer (really a Zen singing bowl) app, which you set to periodically ring through the day. If you're on Twitter or Facebook, you can link the timer to your account so that you and your friends can support each other's practice.
There are many others. Do you know of one to share?
Mindfulness technology will never replace the richness of the in-person meditation experience and yet, it can still be a valuable tool in maintaining a mindfulness practice throughout the day.
Do you already use technology as an aid to your mindfulness practice? Do you think your patients would find an app helpful? Please leave a comment below.
Please let us know if you find this helpful. If you do, maybe we'll share some others down the road.