Is medication the best way to relieve chronic pain?
Most often, people who are suffering from chronic pain just want it to stop.
But given the risks for drug dependency, abuse, and overdose from prescription medications, a number of doctors and researchers are refocusing their attention on alternative ways to help people experience relief.
Daniel C. Cherkin, PhD, and a team at the Group Health Research Institute in Seattle, wanted to know if mindfulness-based stress reduction (MBSR) or cognitive behavioral therapy (CBT) could be as effective in relieving chronic back pain as traditional methods.
They designed a randomized controlled study that included 342 participants, ranging in age from 20-70 years, all of whom had experienced lower back pain for at least 3 months.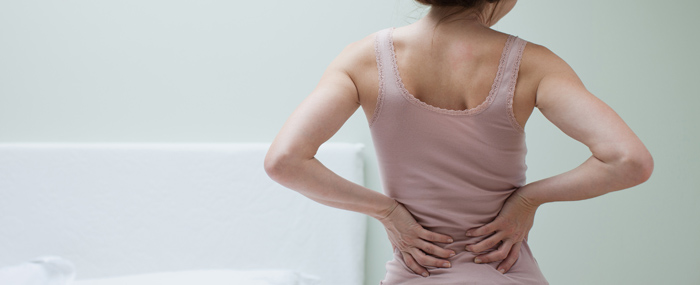 After completing baseline assessments of functional limitations and a self-reported back pain questionnaire, participants were randomized into the MBST, CBT, or usual care group.
(Throughout the study, all participants received any medical care they would normally have received.)
Participants in the MBSR and CBT groups participated in 2 hour group sessions, once per week over the course of 8 weeks. They received workbooks, audio CDs, and training on how to practice at home.
Those in the MBSR group were also given the option of participating in a 6-hour retreat.
Trained interviewers, who were blind to treatment groups, collected data 4 weeks after randomization (the mid-point of the study), at 8 weeks (post-treatment), and at 26 and 52 weeks.
What they discovered could be helpful to so many patients.
Although effects of MBSR and CBT were not evident before the end of the 8-week treatment period, researchers began to see statistically significant differences by the end of week 8.
At 26 weeks, participants who had received MBSR or CBT training showed greater improvement in back pain and functional limitations as compared to those who received only their usual pain relief care.
There were no statistical differences between the MBSR and CBT interventions.
However, the improvement persisted at 52 weeks, with little change, for those in the MBSR group.
This finding suggests that treatment strategies with a mindfulness component could provide clients with skills to help them manage pain over the long haul.
It would be interesting to see this study, or another one like it, continue to follow-up with participants beyond one year. I'd be interested to know how many continue to experience pain relief by implementing strategies from MBSR or CBT training.
Also, participants in this study were all recruited from a single health care system, and all were highly educated, so it would be interesting to see it repeated with a sample drawn from a broader pool of candidates. But I'm always encouraged when I see medical professionals delving more deeply into the many health benefits of mindfulness training practices.
If you're interested in reading more about the study, you can find it in volume 315 of the Journal of the American Medical Association, number 12, pages 1240 – 1249.
And if you're interested in hearing expert strategies to effectively apply mindfulness to your clinical work, you can check out this course featuring Dan Siegel, MD; Tara Brach, PhD; Jack Kornfield, PhD; Marsha Linehan, PhD; Ram Dass, PhD; and Joan Halifax, PhD.
How about you? Have you ever tried, or recommended mindfulness to a client as a means of dealing with pain?
How did it work out? Please tell us about it in the comments.