Lynn Lyons, LICSW
Lynn Lyons, LICSW, is a psychotherapist, licensed clinical social worker, and foremost expert in anxiety disorders — especially working with the generational patterns of anxiety in families.
Lynn's approach focuses on the "how," using goal-oriented strategies and positive psychology to help clients deepen relationships, develop confidence, and build adaptive thinking skills.
She is the author of several books about treating anxiety in both children and adults [1], including Using Hypnosis with Children: Creating and Delivering Effective Interventions [2], Playing with Anxiety: Casey's Guide for Teens and Kids [3], and Anxious Kids, Anxious Parents: 7 Ways to Stop the Worry Cycle and Raise Courageous and Independent Children[4].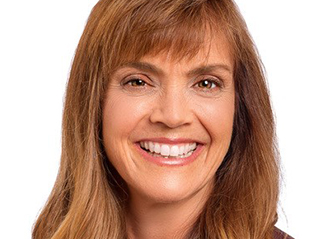 How to Help Children and Parents Manage Anxiety
When treating both children and parents who are suffering from anxiety, one of the first things that Lynn does is normalize those feelings of distress. She stresses the importance of telling clients that it is okay to feel uncomfortable and uncertain.
According to Lynn,
"One of the mistakes that we make when we're dealing with anxiety is that we try and come up with answers for these kids. That's what parents do, that's what schools do. They feel like the way to help the child feel less anxious is to provide certainty."
Lynn believes that we as a society need to normalize the idea of that stress and worry are natural, inevitable parts of life – and that knowing how to lean into discomfort is critical. That's because if these feelings are constantly eliminated from a child's life, they might be ill-prepared to cope with anxiety in adulthood.
So, instead of taking away the feelings of uncertainty, Lynn says that young people need to learn how to experience difficult emotions and work through them.
So how does Lynn say you might help your clients cope with anxiety? There are a few different strategies that she says you might use. . .
Pivot away from the thought. This is a phrase that Lynn finds helpful in teaching children and adults how to shift focus away from something that is causing them distress. Instead of letting those thoughts take over, Lynn encourages them to pivot away from that thought whenever it comes up. This helps them focus their attention on a thought different from the one causing them distress.
Give the anxiety a name. To quell rising anxieties, Lynn says you might have your client invite their anxiety to come with them and have them tell it that it isn't in charge. That said, Lynn says that it's normal if your client still feels some worry and anxiety. The larger goal is to have your client accept their anxiety, while also telling it that it doesn't have control over them.
Set goals. When it comes to combatting anxiety, it's often helpful to have your client set specific goals for what they would like to accomplish, Lynn says. By shifting their focus toward their new goal, they'll begin to focus less on their anxiety. Even setting a small goal, like going for a walk every day, can help your client feel accomplished and inspired. This can help get them ready to work on bigger, more long-term goals.
While these strategies can be used with clients of all ages, Lynn also acknowledges that children and teenagers often require a different, more creative set of approaches.
So how is working with children different than working with adults? Let's first focus on what Lynn has to say about working with children.
How to Treat Anxiety in Children
According to Lynn, when working with children who struggle with anxiety, it's important to stay flexible and prioritize the child's comfort in a session. To do that, Lynn believes that creativity can be key. And beyond helping a child feel more comfortable in a session, creativity can also help them work through strong feelings and emotions.
So how does Lynn help comfortchildren to talk about their internal thoughts and feelings using creativity? She has several approaches – here are just a few:
Observe. According to Lynn, kids are much more interested in what others are doing rather than themselves. She says that you might use this to your advantage by suggesting that your client observe what others are doing in a given situation. For example, say a child is dealing with being teased at school. Instead of letting them fixate on the negative feelings that come from being picked on, you might encourage this child to pay attention to other groups of friends and how they treat each other. Not only might this take the child's mind off their anxiety about fitting in, but it has the potential to help them become more aware of other, more positive ways that they could and should be treated. This can be key in inspiring them to spend less time with those who mistreat them and seek out new, more accepting friends.
Metaphors. Using metaphors can be useful for kids in and outside of therapy as a tool to help them manage strong emotions. Lynn uses the example of visualizing negative thoughts "leaving the building." In other words, having them imagine a door labelled "exit" inside their mind and allowing any negative thoughts to go through the door and not return.
Drawing. Observing what children create through art – whether that involves giving a child a specific prompt or letting them create freely –can tell us a lot about their internal thoughts. Before diving into a session, Lynn likes to give children the option of talking or drawing first to allow for some freedom within therapy. She says that oftentimes, a child will gravitate toward drawing, which can be a more organic way to lead to further discussion.
Talk through different perspectives. For example, say a child misbehaved by hitting their sibling. To work with some of these behavioral issues, Lynn would go through that sequence of events from different emotional perspectives. She might start with anger, going through each event and talking through how the angry part was feeling. Then, going to sadness, and talking through what the sad part was feeling, and continuing on with other emotions. This can help a child gain perspective on what emotions they are feeling during a heated moment and why.
"When I'm working with younger kids, I'm very big about helping them see the sequence of things and how one thing leads to another, and another leads to another."
While it's important to help children process their own emotions, their families also play a big role. So how does Lynn Lyons work with families in therapy?
What to Know About Family Therapy
According to Lynn, it's important that parents model positive behavior in the home. That's because while many of us would consider children abundantly curious and observant, they're often even more aware than we may give them credit for. And for that reason, kids will often take on their parents' insecurities or bad habits without their parent even realizing it.
Take this, for example. . .
A mother who has struggled with body image issues all her life says she makes sure to tell her daughter she's beautiful just the way she is. Her hope is that by conveying these positive messages, her daughter won't develop the same negative self-image she dealt with growing up.
Yet, at the same time, this mother is constantly fixating on and criticizing her own body. As her daughter hears this, she reflexively internalizes these messages – and they overpower any positive messages that her mother has reassured her with.
So how might you work with a family when you suspect harmful messages are inadvertently being spread from a parent to their child? Lynn suggests these five steps:
Provide psychoeducation to explain that children's behaviors or thoughts may stem from what they observe in their parents. Some parents might not be aware of the impact their behaviors have on their children, so bringing this to light can be a beneficial first step in helping them be more mindful of what they say and do in front of their children.
Find patterns within the family to figure out where the negative feelings are coming from and when they're occurring. Lynn emphasizes trying to work backwards to figure out where the feelings are stemming from. This means remembering past events where these negative feelings of behaviors may have been displayed.
Assess how much of an impact these messages have had on the children and have an open conversation about how to improve the types of messages that are being conveyed in the family.
Talk about what positive behaviors could be used to replace the existing negative ones. Identify specific changes to make and encourage clients to practice some of these behaviors in a session.
Ask clients to make these behaviors a part of their everyday routine. The more a child observes these positive behaviors, the more likely they are to absorb them and benefit from them.
"The way that this thing gets passed down or modeled is not based on an insecure attachment, it's not based on neglect, it's not based on being unloved, but it is often based on how the parents themselves model their own high self-standards, their own self-criticism, and their own perfectionism."
Above all, when it comes to anxiety, Lynn emphasizes that this is an emotion that is normal and manageable. So while it's important to families undo unhealthy – and sometimes subtle – patterns of behavior that reinforce those feelings of anxiety, teaching them how to lean into that discomfort is also critical for helping parents and children become more resilient.
---
References
You can check out one of our courses featuring Lynn Lyons, LICSW:
Successful Strategies to Make Your First Sessions Great
3.5 CE/CME Credits Available
Working with the Fear of Rejection
3 CE/CME Credits Available
How to Work with the Patterns That Sustain Depression
3.75 CE/CME Credits Available
How to Work with Clients Who Struggle with an Inner Critic
4 CE/CME Credits Available
Find out more about how Lynn Lyons, LICSW, works with anxiety here: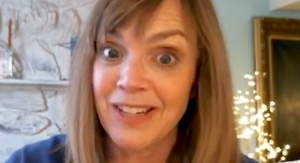 A Creative Technique to Help Clients Face Fear
Fear is our body's natural way of . . .