Have you ever had pain that you couldn't explain?
As I'm getting (slightly) older, I have more random pain that just seems to appear on its own.
And while I do expect some unexplained aches and pains, many people have pain that isn't related to the aging process – yet their doctors are unable to locate the source of the pain or to provide treatment that brings adequate relief.
The less diligent doctor will stop at this point and say that the pain is "all in the patient's head," while the better doctors will look further for both the causes of the pain and effective treatments.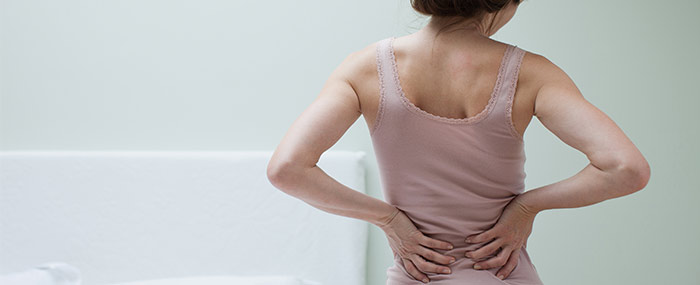 Howard Schubiner, MD, out of St. John Health/Providence Hospital in Southfield, Michigan, worked with a group of researchers who looked at the use of mind-body therapy in the treatment of fibromyalgia.
Fibromyalgia is estimated to affect up to 5 million American adults and has no known cause, though some experts theorize that is it caused by problems in how the brain processes pain.
There are no physical signs, such as inflammation or tissue damage in the painful area, yet fibromyalgia results in problems like fatigue, irritable bowel and sleep disruptions.
And of course, fibromyalgia can also cause massive amounts of pain.
In the study, researchers randomly assigned 45 women diagnosed with fibromyalgia into two groups.
The first group underwent affective self-awareness having participants learn about the emotion-pain connection and how to employ specific techniques (including mindfulness meditation and expressive writing) to counter the pain.
The control group continued their usual treatments as usual.
At the end of six months, 46% of the treatment group had at least a 30% reduction in their pain readings compared to their initial scores. None of the women in the control group had comparative improvement.
More information on this study can be found in the latest edition of the Journal of General Internal Medicine.
This is the first clinical study to look at the affects of affective self-awareness exercises in the treatment of fibromyalgia.
Are you interested in learning more about the possible causes and treatments for chronic pain? And also learning about the role that neuroplasticity plays in the experience of pain?
Check out our courses on Mind/Body by clicking here.
In the meantime, have you been faced with patients suffering from chronic pain? Please leave a comment and tell us about your experiences.