"What difference does my work make?"
Have you ever asked yourself that question?
I'm guessing it's one that many people might ask themselves from time to time.
Here at NICABM, we're committed to making a difference in people's lives by creating expert training programs for practitioners.
But there's more to it than that.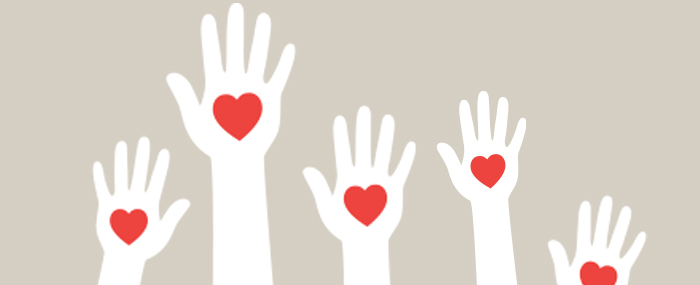 From the very beginning, one of our core values has been to give back to people who are in need.
So at this time of year, I like to take some time to look back and see how well we've lived up to that
commitment.
And I always like to share our list of charitable donations with you, because your support of our programs makes it possible for us to give back.
So, thanks to you, here's what we've given this year:
$63,000 – Minds, Inc. (bringing mindfulness into schools)
$17,510 – World Teacher Aid (building schools in Kenya)
$16,000 – The Citizens Foundation (supporting schools in Pakistan and Afghanistan)
$1,000 – NAMI (National Alliance on Mental Health to support research and programs that improve the lives of people who suffer from mental illness)
$1,000 – Connecticut Public Broadcasting Network
$1,000 – Human Rights Watch
$1,000 – Windham Area Interfaith Ministry
$1,000 – Windham No Freeze Shelter
$1,000 – Covenant Soup Kitchen
$1,000 – Sierra Club
$1,000 – World Wildlife Fund
$1,000 – Amnesty International
$1,000 – Alzheimer's Association
$1,000 – Barre Center for Buddhist Studies
$1,000 – Insight Meditation Community of Washington, DC
$1,000 – Human Rights Campaign
$1,000 – International Rescue Committee
$ 500 – Taylor University
$ 500 – Michigan State University
$ 500 – Provincetown Art Association and Museum
$ 500 – Benton Art Museum
$ 500 – UCONN Foundation
$ 250 – FUMC
$ 200 – Mansfield Holiday Fund
$ 100 – Good Neighbor Energy Fund
Total: $113,560
As I look over this list, I already hope to exceed this next year.
You see, very shortly we'll be announcing our Holiday Special. This has become one of our favorite annual traditions, when we lower the price of one of our programs and also give half of the proceeds to charity.
We'll be telling you more about that soon.
How about you? I always love to hear how folks are giving of their time, talent, or resources to others. Please tell me about your favorite ways to give in the comments below.