There are five hindrances, or mental states that are traditionally discussed in Buddhist texts – desire, anger, fatigue, worry and doubt.
While we all exhibit these hindrances at one time or another, usually we have a tendency to "wallow" in one in particular (I will let you guess mine).
Do your patients know theirs?
Knowing this may help us become more aware of how we react in instances of stress. Through this mindful awareness, we can change our thought patterns.
Let's take the following story:
A woman says "Yesterday, when I went out of my apartment building to go to work, I noticed that I seemed to be inserting my key into my door at a lower level than usual. Then I noticed that all four of the tires had been stolen during the night and my car was sitting on its hubs. I got so upset that I walked to the mall and bought the pair of silk pajamas I had seen several days ago in a store window and had been coveting. Then I went home and called the police."
"You did that?" a man asked, sounding surprised. "I would have gone back into the house, found the superintendent, and given her a piece of my mind…Then I would have gone to work and probably have given everyone else a bad time. When I am mad, I lose patience with everyone."
A woman who had been a member of the class for a long time laughingly said, "… I would have thought, 'Today the tires, tomorrow the whole car.' My motto," she continued, "is 'When you aren't sure, worry.' "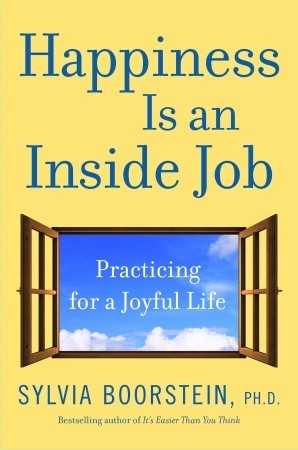 This conversation was taken from Dr. Sylvia Boorstein's Happiness is an Inside Job*. She uses this scenario to help group members investigate their inner tendencies and through this awareness, to strengthen their wise concentration.
To learn more about Sylvia's techniques, check out our mindfulness programs.
In the meantime, please share other exercises below that you use to start building your patients' mindful awareness.
* Used with permission from the author.