What does your brain sound like? Does it have its own soundtrack?
Why are these important questions?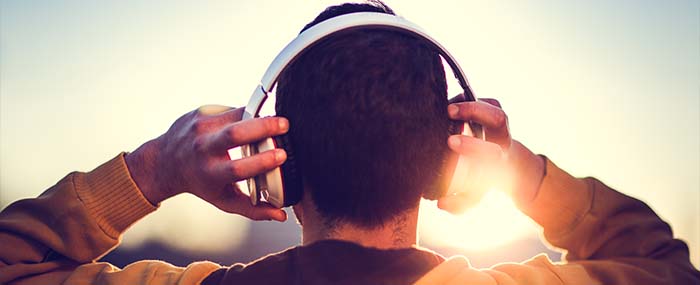 Your brain's internal soundtrack could help you cope with stress, fall asleep more quickly, and give you more energy throughout the day.
Here's a little background: In the 90's, brain researchers from Russia teamed up with musicians and engineers to create a brain monitor that was capable of recording and translating brain activity into music.
From there, Galina Mindlin, MD, PhD from St. Luke's Roosevelt Hospital created Brain Music Therapy, a way to use an individual's "brain music" to help them cope with stress, fall asleep more quickly, and give them more energy during the day.
Dr. Mindlin published a randomized controlled study in the November 2011 issue of the Journal of Neurotherapy that investigated how Brain Music Therapy can help policemen and firefighters in their everyday lives.
Mindlin and her team were curious to see if listening to specific tracks of brain music could help the first responders improve their mood, daytime function, and sleep quality.
Forty-seven first responders were randomly assigned to either the experimental group or the control group.
Each member of the experimental group received two of their own brain music MP3 files and was told to listen to one at night to help them fall asleep and one in the morning to help energize them.
The control group received MP3s of someone else's brain music.
Measurements were taken before and after four weeks of Brain Music Therapy.
Researchers found the experimental group made significant improvements in sleep quality, insomnia, mood, and daytime function compared to the control group.
This study shows the power of our own brains to help us heal. In fact, you might say that our brains are our most powerful allies. If we know how to change our brains, we can change our lives.
That's why we've brought together some of the world's leading experts for our courses – check them out here. 
Have you ever used any neuro- or biofeedback for yourself or a client? Please leave a comment below.