When's the last time you turned on the local news and heard a warm-hearted, uplifting story? Having trouble calling anything to mind?
While it might be true that the media focuses mainly on hardship and tragedy, it's also true that our brains are hardwired to remember the bad more often than the good.
So how can we stay happy if a lot of what we hear about and remember is sad, alarming, or downright scary?
In his new book Hardwiring Happiness, Rick Hanson, PhD gets into why we focus on negative things more readily, and how we can rewire our brain to make more of our positive experiences.
In this excerpt from the first chapter of Hardwiring Happiness, Rick walks us through a three-step strategy for creating neural pathways that can help us really start enjoying the good things in life.
"When something difficult or uncomfortable happens – when a storm comes to your garden – the three ways to engage your mind give you a very useful, step-by- step sequence. First, be with your experience. Observe it and accept it for what it is even if it's painful. Second, when it feels right – which could be a matter of seconds with a familiar worry or a matter of months or years with the loss of a loved one – begin letting go of whatever is negative. For example, relax your body to reduce tension. Third, again when it feels right, after you've released some or all of what was negative, replace it with something positive. For instance, you could remember what it's like to be with someone who appreciates you, and then stay with this experience for ten or twenty seconds. besides feeling good in the moment, this third step will have lasting benefits, for when you take in positive experiences, you are not only growing flowers in your mind. You are growing new neural circuits in your brain. You are hardwiring happiness."
(From the book Hardwiring Happiness by Rick Hanson, PhD. Copyright (c) 2013 by Rick Hanson. Reprinted by arrangement with Crown Publishing Group, a division of Random House LLC, a Penguin Random House Company, New York. All rights reserved.)
Hardwiring Happiness is a guide for anyone looking for practical techniques to rewire the brain for more joy and everyday fulfillment.
Rick has been a speaker in many of our webinar series – he is a neuropsychologist and co-founder of the Wellspring Institute for Neuroscience and Contemplative Wisdom.
I highly recommend you check out his new book.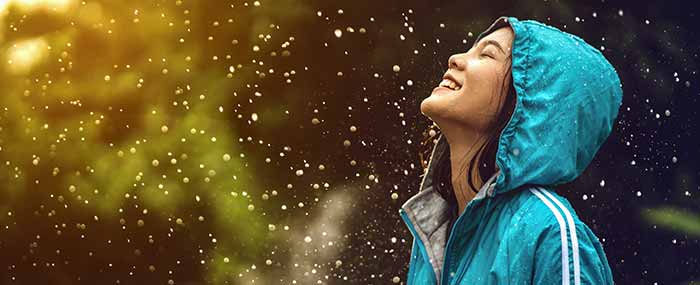 And for more strategies that can help people feel more compassionate and reduce stress and anxiety, check out our courses on mindfulness.
How has mindfulness changed your outlook? Please share your thoughts in the comments below.