After trauma, our clients are often left with many painful sensations and emotions . . .
. . . including shame and guilt.
And that's especially true if they weren't able to protect themselves or escape.
That's why it can be so useful to help our clients understand how their brain and body did work to protect them during the traumatic event.
Because when people find out that their response was an adaptive reaction that helped them survive, that can open the door to healing.
So we thought it would be helpful for you to have a way to illustrate this for your clients. (Please feel free to share a copy with them.)
Click the image to enlarge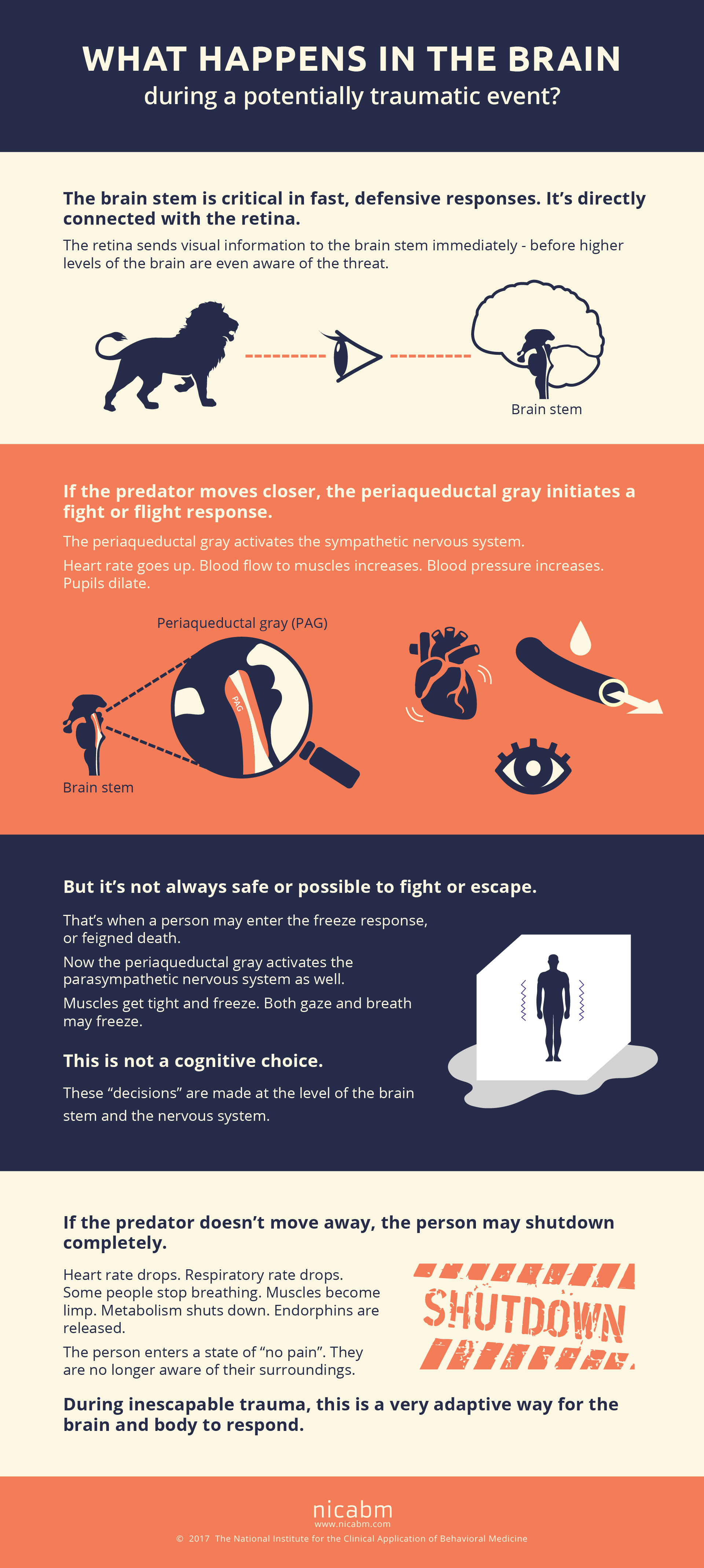 If you'd like to print a copy to share with your clients, just click here: Color or Print-friendly
(Please be sure to include the copyright information. We put a lot of work into creating these resources for you. Thanks!)
If you're interested in more ways to work with the brain's response to trauma, you can get some of the top strategies in our Advanced Master Program on the Treatment of Trauma.
In this program, you'll hear more from Stephen Porges, PhD, along with Bessel van der Kolk, MD; Pat Ogden, PhD; Peter Levine, PhD, Thema Bryant-Davis, PhD, and other leading experts in the field. Just click here.
Now we'd like to hear from you. How will you use this in your work with clients? Please leave a comment below.