For three years now (and counting), the staff and I have had a holiday tradition – one that seems to have become a favorite for all of us.
We pick a charity to receive half the proceeds from our Holiday Special, and in the last blog I told you the three groups we'd narrowed it down to.
But what happened next was an NICABM first . . .
Usually there's some friendly debate about what organization should be chosen, and the voting is normally spread among the finalists.
But this year we came to a unanimous decision.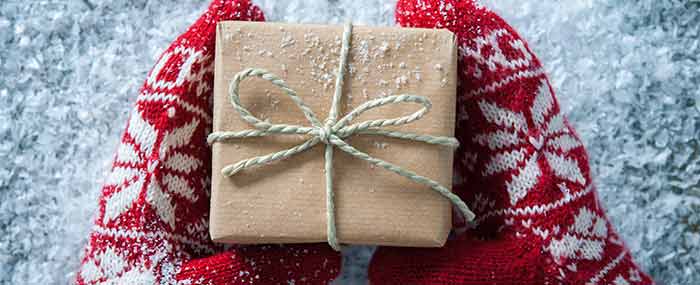 We're excited to announce that half of all the proceeds from the Holiday Special will be donated to buildOn, an organization that helps children escape the cycle of poverty and illiteracy worldwide.
Neighborhood poverty and lack of community resources make completing school an insurmountable challenge for many urban youth, with some high schools seeing only a 50% graduation rate.
But 95% of senior students involved with buildOn, graduate high school and go on to college.
buildOn also aids urban neighborhoods by giving disadvantaged students the opportunity to help vulnerable people in their communities – like the homeless, senior citizens, and young children.
Beyond their local service, buildOn students travel to developing countries to help establish permanent schools so that children all over the world can become educated.
I think our common sentiments stemmed from the recent tragedy here in Connecticut. In these sometimes scary times, we share a desire to see all children succeed.
This year, we are offering the 2012 Spirituality in Healing series at its lowest price ever for our Holiday Special. And half of all the proceeds will go to buildOn.
Here's a look at what's in this special:
Ram Dass, PhD – Fierce Grace: Finding Courage and Compassion through Challenge
Caroline Myss, PhD – The Extraordinary Experience of Ordinary Life
Joan Borysenko, PhD – Fire in the Soul – Positive Spiritual Practices for Healing
Stephen and Ondrea Levine – Why Preparing for Death Helps Us Better Participate in Life
Rachel Naomi Remen, MD – Recapturing the Soul of Medicine
Larry Dossey, MD – Healing Words: Why Prayer Is Good Medicine
Plus these bonus webinars:
Bernie Siegel, MD – From Surgery to Spirituality – The Medicine of Faith, Hope and Joy
Thomas Moore, PhD – The Dark Night of the Soul – Finding Spiritual Opportunity in Trying Times
Harold Koenig, MD – Where Science and Spirituality Meet
Gina Ogden, LMFT – Sexuality and Spirituality
Last year we were able to donate $37,500 to charity:water. We'd like to beat that this year.
If you want to learn more about buildOn, we've included a short video below. Let me know what you think in the comments.