After experiencing trauma, many clients live in near-constant fear that it will happen again.
It's not only the brain that goes into a vigilant state of bracing for danger – it's the body and nervous system as well.
That's why we created this illustration for you to share with your clients.
It's one way to help them visualize how trauma can linger in the body . . .
. . . and keep them stuck in a state of "red alert" – even long after the danger has passed.
Click the image to enlarge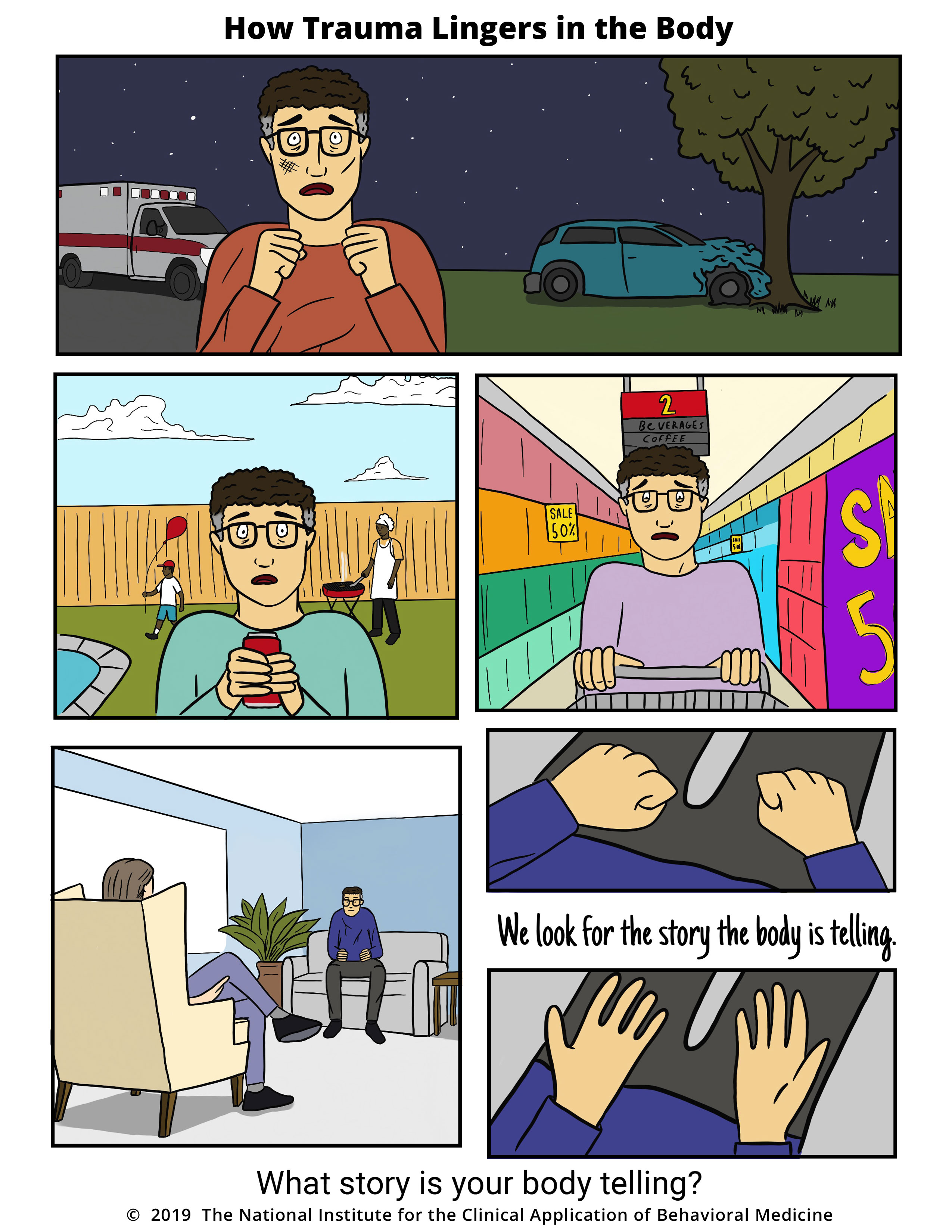 If you'd like to print a copy for yourself, just click here: Color or Print-friendly
(Please be sure to include copyright information. We put a lot of work into creating these resources for you. Thanks!)
For more strategies you can use to help clients who've experience trauma, please take a look at the Treating Trauma Master Series.
You'll get insights from Bessel van der Kolk, MD; Dan Siegel, MD; Pat Ogden, PhD; Stephen Porges, PhD; Peter Levine, PhD; Allan Schore, PhD; and Ruth Lanius, MD, PhD.
Now we'd like to hear from you. How could this help you in your work? Please leave a comment below.