When I saw the pictures of Monday's tragedy in Boston, my heart went out to all the people in the race – from the runners, to their families and friends, and of course the residents of Boston – all gathered for what should have been a day of celebration and accomplishment.
But one person in particular caught my eye: someone in the special jacket that the marathon coordinators use to identify the medical staff on site.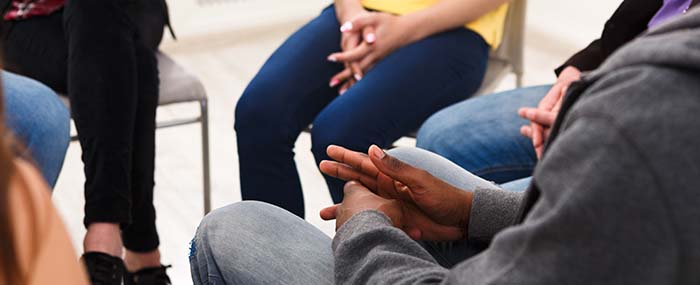 Given the nature of the bomb, the quick response of the medical staff probably saved many lives.
My late partner, Christine Huda, co-founder of NICABM, served as a nurse at several of the Boston marathons when she was alive.
Her service always inspired me, and in light of this week's events, it got me thinking about the critical role that practitioners play when treating a person who's experienced trauma.
One of the major indicators of PTSD is a sense of feeling distant or cut off from others.
But according to Peter Levine, PhD, there are practical ways to minimize the onset of future traumatic symptoms.
When Peter and I were discussing what an emergency room nurse or physician might do to help a patient who was shutting down after a trauma, he shared this quick strategy (paraphrased from our conversation).
The first thing is to make a gentle but firm pressure – on a person's forearm, for example unless there are medical reasons why you can't do that, and to say something like this: "I'm here. We are going to take care of you. Things are going to be okay." Say something like that.So if the person looks at you, and actually with you through face-to-face contact or bodily contact, that actually buffers the person from diving into shut-down or being hijacked by hyperarousal. Just making contact.You know, because so often in the emergency room, it is chaos, right? You have all kinds of life and death situations; people coming in with gunshot wounds, babies are crying… But, you know, we have had a number of students who were in emergency medicine – some were directing that department in their hospitals – and they used these basic ideas, and it had a profound change on the whole operation of the emergency room.
I cannot understate the importance of making social connections after a trauma. Just by making that contact – human to human – we can change the course of healing.
While I shared this practical application from Peter Levine, the importance of social support for people who've experienced trauma comes up in countless webinars.
Social support, and even ritual, are essential not just for individuals but for entire communities.
While most of us are not first responders with the opportunity to intervene at the individual level, we can offer our thoughts and prayers for the people affected by the bombing.
How have you coped with the complex feelings that arise after tragedy? We hope you're able to find healing through the closeness and togetherness of friends, family, and community. Please leave your thoughts in the comments below.