Experiences that are distressing, painful and, perhaps, even traumatic are unavoidable in life.
But are there ways we can work with people to prevent memories of traumatic events from developing into PTSD (post-traumatic stress disorder)?
One possibility that's being investigated for accomplishing this is a method called "updating." This approach uses verbal techniques to change how traumatic memories are consolidated in the brain.
Basically, "updating" tries to decrease the conditioned fear response that can lead to PTSD.
You see, there's a period of time known as the "consolidation window," when fear memories are being established and strengthened in the brain. This window usually lasts about six hours after the experience of a traumatic event.
The updating technique has been used with some success in the treatment of people with chronic PTSD, but only recently have scientists begun to look at its use for preventing development of its symptoms.
Dr. Victoria Pile from King's College London, United Kingdom, led a team of researchers in an experiment designed to look at strategies for updating fear memories.
The researchers randomly divided 115 healthy participants into updating, exposure, and control groups.
Participants in the updating and exposure groups watched a series of six film clips showing human and animal distress, while the control group viewed non-violent clips with otherwise similar content.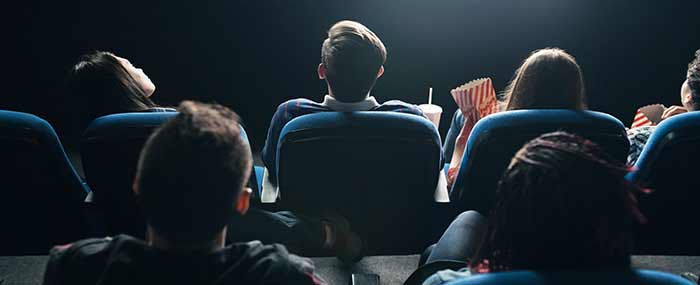 In an attempt to alter the way memories were being installed, researchers gave participants in the updating group an introduction that devalued the distressing material they were about to view.
Participants from all of the groups kept a diary to record feelings of distress they experienced while watching the films. They also completed The Impact of Events Scale-Revised at one week following the experiment.
Participants in the updating group reported significantly lower rates of PTSD symptoms than the exposure group at the one-week follow-up. Their self-reported measure of distress was only 19.7 for the updating group, compared to the exposure (27.2) and control groups (25.5).
Now, we can't generalize these findings to assume we'd see a similar outcome among people who have experienced trauma in real life. Watching a distressing video clip is not likely to produce the same level of fear as experiencing a traumatic event.
Also, the study used only self-report and contained only a one-week follow-up.
It would be interesting to see further studies conducted among participants who are considered at-risk for developing PTSD, or in a setting (such as a hospital emergency department) that could target people with this intervention shortly after they've been exposed to a traumatic event.
In addition, we know that working with traumatic memories can be tricky. When helping patients who have experienced trauma, we need to pay close attention to the meaning they associate with their memories.
Participants in this study may have ascribed a wide range of meaning to the various film clips they viewed, so that's an aspect of this research that may need to be examined more closely.
Regardless of these limitations, efforts toward working with the "consolidation window" to alter the way fear memories are stored could prove promising in our work with patients who have experienced trauma.
If you're interested in reading more about this study, you can find it in the April 22, 2015, edition of PLoS One.
The more we know about memory consolidation and techniques for working with how the brain processes fearful experiences, the better equipped we'll be to prevent and treat PTSD.
For more on how to work with traumatic memory, be sure to check out the Treating Trauma Master Series.
You'll get insights from: Peter Levine, PhD; Bessel van der Kolk, MD; and Pat Ogden, PhD.
What techniques have you seen as most effective in working with traumatic memories and fear? Please leave a comment below.