For years we've been able to see differences between a healthy brain and that of a person who's been diagnosed with PTSD.
But can we detect differences within a population, all of whom have experienced traumatic events? And if so, what could that reveal about why some people develop PTSD while others don't?
Dr. Samantha L. Anders and a team from the Brain Sciences Center at the University of Minnesota wanted to pursue an emerging line of research into whether traumatic experience could actually strengthen brain function.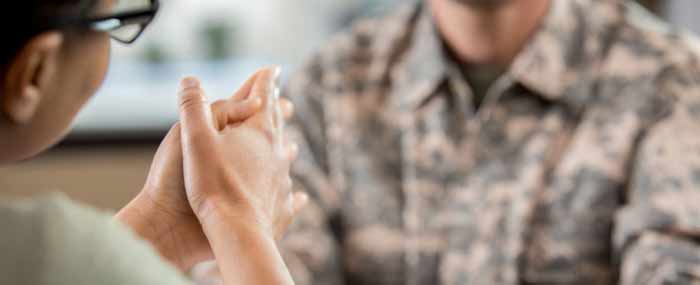 You see, some trauma survivors actually report positive psychological changes following painful or even life-threatening incidents. For example, some survivors of a brain injury or assault report greater feelings of strength, improved relationships with loved ones, or deeper appreciation of life.
To date, researchers have relied solely upon self-reported measures of positive psychological changes. Anders and her team wanted to see if they could find any neurobiological evidence to support claims of posttraumatic growth.
They designed an investigation that recruited as participants 299 US veterans who had been exposed to traumatic events. This sample included 106 veterans who had been diagnosed with PTSD. The control group included 193 veterans without PTSD.
Participants completed diagnostic interviews as well as questionnaires that assessed their exposure to trauma, presence of PTSD symptoms, and reported posttraumatic growth.
Using these instruments, the researchers calculated a ratio of posttraumatic growth per lifetime trauma for each participant. They also employed magneto encephalography (MEG) imaging to see if they could detect brain activity they could associate with self-reported measures of growth.
What they discovered was fascinating.
While there were no significant differences in self-reported posttraumatic growth between the two groups, the amount of reported growth per trauma was higher in the control than the PTSD group.
Sanders and her team also saw evidence of modulation in neural activity in the control group but not the PTSD group – especially in the medial prefrontal cortex.
Now we know that this region of the brain is associated with tasks such as executive control, reward-guided learning, and decision making about risk, reward, and memory.
So what do these findings mean in terms of understanding how the brain processes trauma?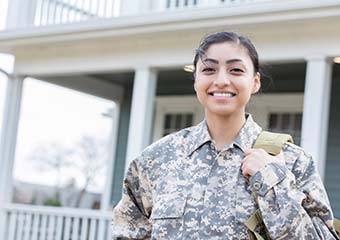 The differences in neural activity levels between the two groups could provide an important clue about why some people develop PTSD following trauma while others don't.
The researchers suggested that the lack of modulation in activity in the PTSD group could be related to neural networks getting stuck in tasks related to processing and encoding fear. That "stuckness" could, in turn, limit a person's ability to integrate and process trauma in a way that could lead to growth.
While these results are fascinating, some interesting questions remain unanswered.
For example, we don't know if the differences in prefrontal cortex activity between service members existed prior to their exposure to traumatic events, or if they reflected the brain's attempt to adapt to trauma.
In order to more fully investigate how veterans' brains process traumatic experience, you'd wish that we could compare images of service members both before and after their active duty. But a study of that scope would be cost prohibitive.
While I'm not sure this study yielded the neurobiological evidence of posttraumatic growth that the researchers
had hoped, it remains interesting and potentially useful.
A deeper understanding of the neurobiological impact of traumatic experiences can help us choose more targeted interventions in working with patients.
The complete study was published in Experimental Brain Research, volume 233.
Have you found instances of what could be called posttraumatic growth in you work with trauma patients? Please tell us in the comment section below.