Do you know someone who has struggled to break free from anxiety? According to a study conducted by Patricia Heidt, Ph.D., R.N., therapeutic touch could bring a new dimension to their healing.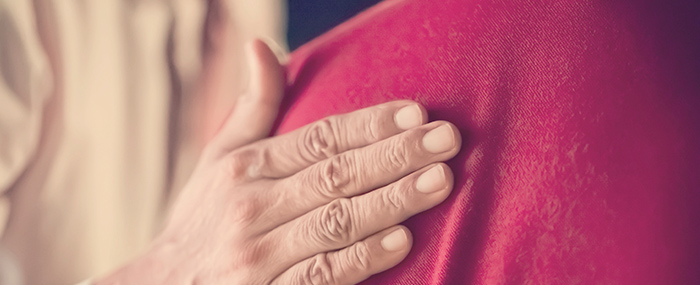 In this study, published in Nursing Research, Dr. Heidt looked at the effectiveness of therapeutic touch on 90 subjects' anxiety levels in a cardiovascular unit in a New York City hospital.
The subjects, who consisted of males and females between the ages 21 and 65, were asked to fill out a self-evaluation of their anxiety level before being split into three groups.
One group received 5 minutes of therapeutic touch, one group received casual touch, and the final group received no touch of any kind. After their treatment, the subjects were asked to fill out another self-evaluation on their anxiety levels.
Dr. Heidt found that the group who received the therapeutic touch had significantly lower post-treatment anxiety scores compared to the subjects who received either casual touch or no touch at all.
Of course, any form of touch is not appropriate for all patients and, when used, needs to be done with permission and in a respectful manner.
When anxiety levels are high, it is harder for the body to heal itself. Therapeutic touch could be an effective means to help people who have experienced PTSD to lessen their anxiety around their trauma, facilitating healing and therapy.
That is one of the reasons why I find Sensorimotor Psychotherapy to have so much potential. Encompassing the body, the mind, and the spirit, Sensorimotor Psychotherapy works to integrate these vital components of healing into a sound method for treating trauma.
By working with the body in the present and using therapy that moves beyond words, Dr. Pat Ogden, the founder of Sensorimotor Psychotherapy, is able to treat patients on multiple dimensions.
We've prepared a short video for you − just click below to watch.
If you'd like to hear more, be sure to check out the modules in our series on Treating Trauma.
Do you know someone who's experienced healing through therapeutic touch? Please leave a comment below.