With more than 5,000 practitioners tuning in to my webinar with Ruth Lanius, MD, PhD this week, I expected some really insightful thoughts on our comment boards.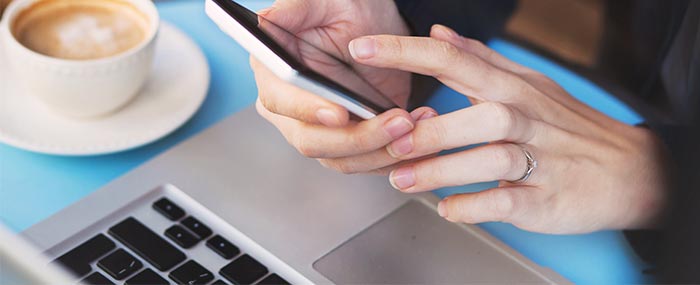 And you didn't disappoint.
I'd like to take a moment to share a few of my favorites with you.
First, it's always wonderful to see practitioners drawing links between webinar topics and their own work:
"I can't wait to read the transcripts to review this again and follow up with the research. It seems to directly impact a primary area of my work with chronic immune diseases, chronic fatigue syndrome patients where there is most often early attachment trauma patterns – some quite similar to as she described."
– Alexsandra Rehlinger, nutritionist and psychotherapist, London, UK
"Terrific – I thought back to my early training and how the info has deepened and widened. What a blessing to have all this info available now. What will we glean 10 years from now? I appreciated the feed-back – also rich and mindful."- Barbara H. Monroe, LMFT, Northridge, CA
Many professionals who join the webinars each week work in diverse fields – physical therapists, teachers, dieticians, and more. So it's always great to see these ideas finding homes outside of the psychotherapy context:
"Public school classrooms could benefit greatly from the ramifications to the research and insights presented. Dr. Ron Siegel's explanation of different attachment styles should be shared with schools around the world… I can just imagine how Ruth Lanius' Mother/Child Attachment work would be a godsend to be included in programs for teen mothers – a growing population."- Barbara Samson, rhythmic movement training instructor, OH
But our biggest goal is to inspire our listeners by sharing knowledge and practical applications, so you can advance your practice:
"That was excellent. I particularly loved the practicality. I work with children and families and have always used body mapping with the children and to a lesser extent with their parents. This has given me so many ideas about how to use my skills."- Pat Woodcock, psychologist, Australia"Even though I'm recently retired, I'm glad I paid for the Gold Membership as my notes were profuse, but insufficient. I was listening to Dr Lanius (the other Ruth), and saying to myself, 'who is this woman!' as I was amazed at her level of knowledge and how she had taken me to the edge of mine and well beyond. I was so grateful for Ron and Joan's input and restatement of some of her key points."
– Dawn Baker, Psychologist, Brisbane, Australia
Hearing what people from different backgrounds, different countries and different perspectives have to say can be a learning experience in itself.
If you watched last Wednesday's broadcast, what was the idea you found most intriguing? Leave your thoughts in the comments below.