Chronic health problems, by definition, don't go away quickly (or at all). And when we can't help patients heal, the next best thing might be helping them cope.
Enter mindfulness meditation.
Jillian Simpson, RN, and Tim Mapel, senior lecturer at New Zealand's Eastern Institute of Technology, wanted to find out whether mindfulness-based stress reduction (MBSR) could help patients cope with chronic disease.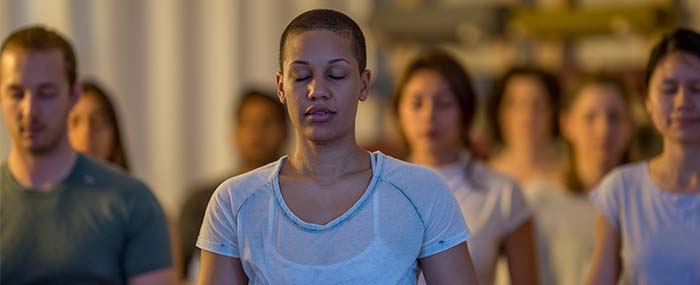 So they recruited 29 participants suffering from chronic conditions like chronic fatigue syndrome, fibromyalgia, IBS, and arthritis. Researchers randomly assigned participants to one of two groups – a treatment group that received MBSR training over eight weeks or a waitlist control.
Researchers measured subjects' health and well-being three times: before beginning mindfulness training, immediately following the training, and six months after the training concluded. They used seven survey measures, which included questions about mindfulness, general physical health, depression, pain, and quality of life.
The research garnered interesting and significant results.
First, the subjects' mental health improved. On average, participants rated themselves as mildly depressed, anxious, and stressed before the training. After MBSR, these indicators fell into the normal range – and better yet, this remained the case even six months later.
Participants demonstrated significant improvements in physical health as well. Not only did they report less pain and discomfort following the treatment, but they also reported less rumination on their pain, and fewer feelings of helplessness.
If you'd like to know more, the full study was published in Volume 124 of The New Zealand Medical Journal.
This study was somewhat limited by its waitlist controlled design, and also by its small sample size, yet the findings are promising.
The results suggest that mindfulness can help people reduce their physical feelings of pain and discomfort by transforming their relationship to it – which makes getting mindfulness practice into your patients' lives all the more worthwhile.
One thing to note, however, is that it doesn't matter how great mindfulness is if you can't get your patients to try it.
With that in mind, we've put together practical and focused programs that we think you should check out – just click here.
Have you ever helped a patient try mindfulness to ease their experience of a chronic condition? Please share your experience in the comments below.