Could 2,500 practitioners commit to making three small food changes over 10 days?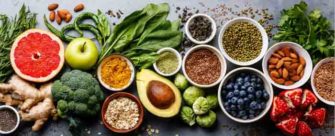 We called it the Power of 3 Challenge, and we promised that if 2,500 practitioners pledged to give it a try, we would donate $25,000 to feed Syrian refugee children who were experiencing so much trauma and malnutrition (even starvation) in the wake of serious conflict.
After the challenge (and if you participated, I want to say thank you very much), we sent the $25,000 to support relief efforts in Camp Za'atari. This camp in Jordan is helping give children and their families the food they so desperately need to survive, as well as a place to stay.
We chose to make our donation through Save the Children because they are known worldwide for their responsible humanitarian efforts.
A while back, Save the Children sent us this video. It's a little over 2 minutes, but shares the story of Camp Za'atari, and a little boy named Kamal who is living amidst this terrible crisis.
When I think about the trauma kids like Kamal have experienced and the lack of food and fresh water they have to deal with on a daily basis, I think about the terrible effects it could have on them later in life.
That amount of trauma can cause so much damage to a child's body and mind. And malnutrition at an early age leads to both cognitive challenges as well as stunted growth.
So if I could make a difference in the life of even one child, I was excited and ready to take on the challenge.
And I'm so glad so many of you were too.
Because of the support this community gives to NICABM, we were able to help Kamal, his family, and the other families living in Camp Za'atari.
The war in Syria is an ongoing tragedy. If you'd like to send a contribution to help support the refugee camps, Save the Children is one place you can do that.
Of course, there are so many other ways to give back, from donating time and skills to just reaching out a hand to someone in need. So how do you make an imprint on the world? Please let us know in the comment section below.