Being a preacher's daughter, I grew up well-acquainted with a number of Bible verses, the oft-quoted and obscure alike.
But one passage that's resonated more and more with me over the years is Matthew 25:40: In as much as you take care of the least of these, you take care of me.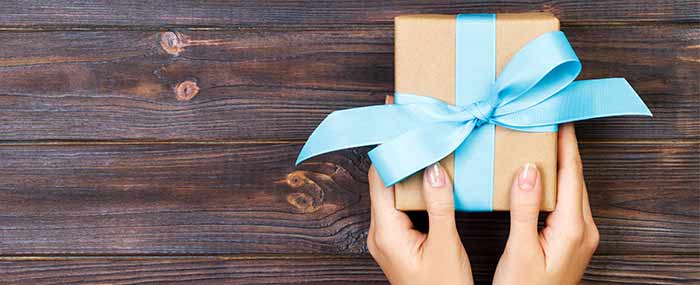 I come from a family who showed me that, even in the leanest of times, you should give your tithe. And during times of blessing and abundance, it feels all the more like a natural reflex to seek out ways to share and give back.
It's now two years and counting that I've set goals for NICABM's charitable giving. Last year that goal was to donate $100,000 to charity. I still feel blessed and honored that we were able to beat that goal.
This year, we didn't so much set a dollar figure, we just committed ourselves to keeping it in the forefront of our minds.
And here's how we did:
o $37,500 – Charity:Water
o $23,500 – Save the Children
o $16,500 – The Citizens Foundation
o $15,000 – Nepal Youth Foundation
o $12,500 – Spirit Rock
o $6,000 – Windham Hospital Foundation
o $5,000 – Amnesty International
o $5,000 – The Bowery Mission – hurricane relief
o $5,000 – Covenant Soup Kitchen
o $5,000 – CT Public Broadcasting
o $2,000 – WAIM
o $2,000 – The Salvation Army
o $2,000 – FINCA
o $1,000 – Sierra Club Foundation
o $1,000 – Windham Region No Freeze Shelter
o $1,000 – Amherst NPR Station
o $1,000 – WGBH (Boston Public Broadcasting)
o $1,000 – Project Light Rwanda
o $1,000 – UConn Foundation – Joy donation
o $1,000 – Tibet Fund
o $1,000 – Oxfam
o $1,000 – Habitat for Humanity
o $1,000 – Amnesty International
o $1,000 – Insight Meditation
o $1,000 – Washington DC Insight Meditation
o $1,000 – ASPCA
o $1,000 – Doctors without Borders
o $1,000 – Barre Center for Buddhist Studies
o $1,000 – Smile Train
o $1,000 – Human Rights Campaign Foundation
o $500 – Charity Navigator
o $500 – The Mansfield Holiday Fund
o $500 – Taylor University
o $500 – Michigan State University
o $100 – Storrs Congregational Church/Windham No Freeze Shelter
o $100 – Mansfield Advocates for Children
o $50 – Arabian Horse Association of New England
Total: $156,250
I'm already looking forward to what next year will bring.
And in the meantime, we'll soon be telling you about our Holiday Special. Not only are we significantly reducing the price of one of our programs, we'll also be giving half of the sales to charity.
But which charity? Well, that's something the staff gets to choose, so I'll tell you how the voting went very soon.
How about you? Whether it be your money, time, or service, where do you feel most compelled to give? Please share your answer below.