Last week, I talked about challenging ourselves to be brave.
You shared a lot of beautiful responses and dreams – everything from learning to dance to leaving your agency to open a practice. Your stories and goals are inspiring to me.
There's so much each of us has to contribute to the world, and yet it's easy to allow issues of bravery or other limiting beliefs to hold us back.
Our limiting beliefs can be about anything that has to do with our identity or potential, but today I want to focus on one tricky area in particular: money.
Ask yourself honestly: How do you feel about how you are paid?
It's not a question we're used to as practitioners. We were called to this profession because we wanted to serve others and change the world . .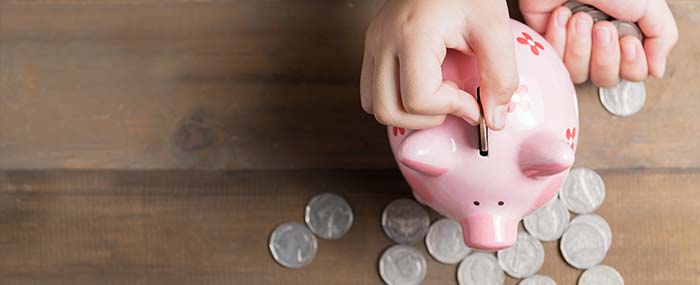 . . . not because we wanted to make a fantastic salary.
But too often, we expect of ourselves (and each other) that we be entirely selfless, and often see the expectation of being compensated for the important work we do as almost crass. It's something that people in that "other" world do.
Yet money is a fact of life. While it might be uncomfortable to discuss openly, it's something we can't avoid – especially when your kid needs braces, or your car starts making that strange rattling sound, or you just want to finally take off for that dream vacation in Italy.
And, we have a lot to gain by taking on the topic head-on.
So often, we frame this as a choice between being paid fairly for what we do versus making a difference in the world.
But I think that's a false choice – it doesn't have to be one or the other. Nor should it be.
And buying into this false choice may be something that we, in our line of work, are prone to.
I don't see too many engineers, business executives, or airline pilots who are shy about taking home fair compensation for their important work.
Yet if we don't value what we do, what makes us think others will?
We also often buy into the idea that any limit to our compensation is set by someone else and is entirely beyond our control.
So let me ask you, how are you paid and how do you feel about it? Is it enough to take time off around the holidays? Will you be able to retire one day?
Do you have any limiting beliefs about what you "should" earn that could be holding you back?
As practitioners we know all too well how our expectations and beliefs can hold us back.
If we're not willing to examine our own limiting beliefs . . . how can we help our clients push past their limitations?
I'm not saying we don't do pro bono work or give our tithe (perhaps beyond that), but I would like to challenge us all to think about the limiting beliefs we might have around money.
So I invite you to think about it for a bit, and ask yourself: what are your personal feelings about making money, and do they hold you back in any way from being all you can be, or from giving all that you have to offer to the world?
Okay, that's enough bravery for me for the day. Now it's your turn. Please leave your thoughts in the comments below.