Imagine having to keep your guard up every day because of bullying and the constant threat of violence . . .
. . . this is what life is like for many of the adolescents incarcerated in high security prisons all over the world. And the high stress that it causes can wreak havoc on their brain's ability to control emotions, maintain focus, and perform tasks.
But could mindfulness help?
Noelle Leonard, PhD and her team of researchers looked at how power source intervention might affect adolescent prisoners' ability to focus on a cognitive task. Power source intervention pairs the attentional and response effects of mindfulness training (MT) with the social and cognitive benefits of cognitive behavioral therapy (CBT).
The researchers randomized prisoners, based on their dormitory groups, into either a CBT/MT group or a control group. The experimental group received 750 minutes (over 3 or 5 weeks, depending on how safe the dorm was) of instruction in meditation and cognitive behavioral exercises. They were also told to continue practice outside of the training sessions.
The control group was given an "evidence-based cognitive-perception intervention" which required the inmates to focus on their attitude about substance use and violence.
Researchers used an attention network test to evaluate each participant's response time, accuracy, and consistency. For the test, participants were instructed to focus on a point on a computer screen and press the right or left arrow key as soon as another point appeared on the screen. Baselines were established before the study and compared to the inmates' responses after the 3-5 weeks of training.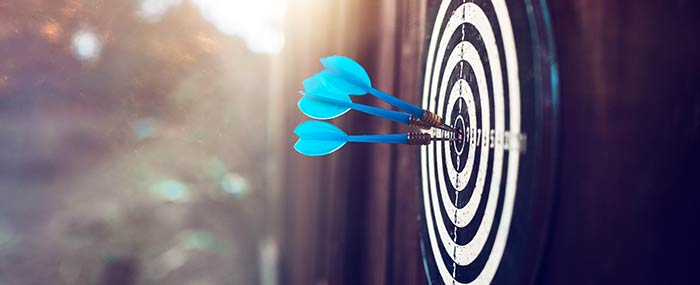 Compared to their baselines, the CBT/MT group performed the task more accurately and more consistently. The same result was not found in the control group. These results may indicate that the experimental group had better cognitive control post-training.
We need to keep in mind, however, that the participants were randomized based on groups, instead of individuals, which could have skewed the randomization. Also, the study did not test the efficacy of CBT versus MT, therefore we have no way of telling which intervention might have had the most positive effect.
Nonetheless, these results are promising for the use of cognitive behavioral therapy and mindfulness interventions with adolescents who experience high levels of stress.
If you'd like to find out more about the study, it can be found in Frontiers of Psychology (November 2013).
How have you used mindfulness to help your clients regain focus and improve their cognitive ability? Please let us know in the comment section.