Ever known someone who was totally fearless?
Justin Feinstein, a clinical neuropsychologist at the University of Iowa, studied a woman who never felt fear.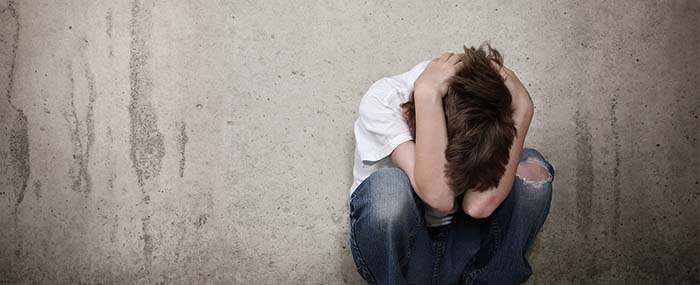 This woman had Urbach-Wiethe disease, a condition that causes the amygdala to calcify – it hardens and shrivels up.
Now, we know that the amygdala is responsible for processing stimuli related to fear, so without an amygdala, this woman should have been fearless.
Feinstein and his research team wanted to test this hypothesis. Along with the aforementioned woman, they found two more patients with Urbach-Wiethe disease, plus 12 healthy subjects to serve as controls.
Using a mask, they administered a 35% mixture of carbon dioxide to all the subjects.
Normally, the amygdala detects high concentrations of carbon dioxide as a sign of possible suffocation, and triggers a fear response.
Yet the Urbach-Wiethe patients actually reported significantly more fear and panic than the controls. Indeed, in interviews conducted after the tests, the patients all used the word "panic" – and said the experience was like nothing they'd felt before.
So what does this mean?
Well, we know that the amygdala plays an important role in regulating the fear response, but the patients without them felt fear anyway.
So perhaps the amygdala isn't the only part of the brain responsible for fear – maybe it's not even required to feel fear.
And because the patients without a working amygdala had panic attacks, it's possible that some other part of the brain is responsible for feelings of panic.
But perhaps most importantly, this study challenges an existing assumption about how the brain works. We need to be prepared for research like this to come out and challenge our previous perceptions about the brain.
Of course, this research is exploratory. Because Urbach-Wiethe disease is so rare, these researchers only found 3 patients to study. But this work is still important . . .
. . . and exciting.
With so much new research coming out, it can sometimes be a challenge to stay on top of it all. That's one reason we put together the New Brain Science series.
We've found experts at the leading edges of their fields to gather the latest research and give you straightforward, practical summaries that you can use in your practice.
If you'd like to read more about the study, it was published online in Nature Neuroscience.
Have you ever worked with a patient who suffered from neurological damage? How did you changed your practice to work with them? Was it effective? Please share your experience in the comments below.