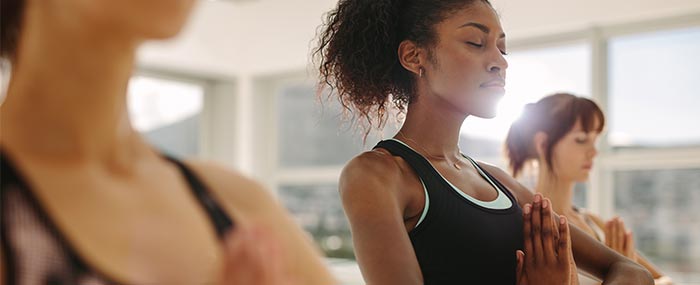 For just one hour this week, we got to soak up the wisdom and the gentle spirit of a luminary.
I'm talking about the legendary Ram Dass . . . . . . and people from all over the world who joined us for Wednesday's webinar have been letting us know how
moved they were by what they heard.
For instance, I'm always struck by comments like this one, from a practitioner who plans to integrate Ram Dass's ideas into her work immediately:
"I found Ram Dass to be an excellent teacher and model of moving from ego to soul. He challenged 'that's the way we are' as accepting of a fearful incarnation, which resonates with me. The idea that we don't reach our soul due to being dazzled by the mind and our senses was beautiful! I will use the touching of my heart and repeating 'I am loving awareness' and teach this simple yet profound practice to my clients. Ego to soul and the 'role' versus 'soul' I show to clients will be very present for me moving forward. The idea that if I show up in my role, I put the other in client role, versus showing up as a soul . . . allowing the other person to be present in that way also strikes me as healing. I will watch it again as I'm sure I missed parts. Well done!"
– Kelly M. Seidlitz, JD, MS, CDP CEO California
Sometimes, practitioners recognize strategies they're already applying, and it's exciting to see how the webinar can strengthen their concept of using effective practices:
"As for the 'roles' we take in our life 'for good': just today, I was so stuck myself in the 'role' as a therapist: my client had finished the imagery session she went through, with the picture of an "embrace"; so I suggested her to put her arms around her, and perceive this experience with her body and emotions, which she did. When she was about to leave, we said 'good bye', I wanted to shake her hand as usual but instead she really embraced me, ignoring our 'roles'. What I felt in that very moment was reaching another level, the SOUL level. And it felt very true and right. Thank you Ruth for this wonderful gift today."
– R. Elena Foell, Music Therapist & Psychotherapy Practitioner, Germany
And many times, these techniques can also help us outside of our work as practitioners. That's why it's so moving to see a comment like this one:
"What a touching experience. The question is how will we apply this to our practice? I think for me the question is, how will I apply this to my life? I hope I can begin to meditate on 'I am loving awareness' and take the kind of unconditional love he speaks on into my practice and into my life. I would like to live more in my heart and soul than my head and to share that perspective with all I meet. That sounds huge to me. I feel a little like Ram Dass felt when his guru told him to go out in the world and love everyone unconditionally and Ram Dass said 'But how do I do that?' I hope the guru's answer will echo in my head."
– Onnie Baldwin, LCSW, Charlottesville, VA
The comment board is a very important part of the series.
We appreciate the participation –  it's a big part of what makes us a community.
Make sure to check out our courses on mindfulness.
And if you joined us for our Wednesday webinar with Ram Dass, what's one thing that stuck with you the most?
Please share your response in the comments below.