What's the most encouraging feedback you've ever received from a client you've worked with?
My friend, Bill O'Hanlon, LMFT, remembers the day he received a powerful thank you message from someone he'd never even met.
Bill is a psychotherapist, a dynamic, inspirational professional speaker (you might remember him from the Hilton Head conference,) and prolific author (over 30 books so far).
He often joins me as a guest expert in our programs at NICABM, and his passion is to motivate people and organizations to determine what they are meant to be doing, and then to remove the barriers to succeeding at those goals.
Today, he's got an important message for you – you'll find his story below.
---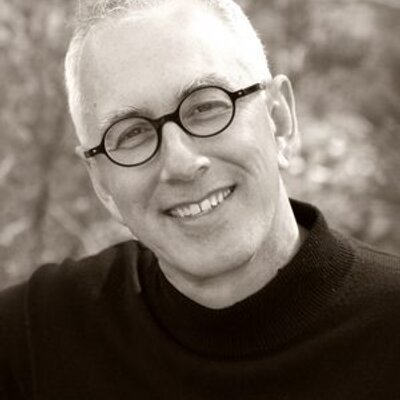 In the year 2000 I got an email from someone I had never met, asking me for a referral to someone in her area who practiced the solution-oriented approach I was teaching and writing about.
She told me she had seen me when I appeared on Oprah with my book, Do One Thing Different, and thought the approach could help her since traditional approaches hadn't been successful with her addiction problem. She confided that she was addicted to pain pills and added that she didn't have much money for treatment.
As it happened, I did know three practitioners in her area and I emailed her back, copying each of them and asking them if they could work with her on fees.
For about a year I didn't hear anything more, aside from a quick thank you email back from her.
Then I received an email that touched me deeply.
The subject line was: Thank you. You saved my life.
In that email, she told me more of her story.
She had run away from home as a late adolescent and had been living on the streets, doing whatever she could to survive and had eventually become addicted to heroin.
She lived a pretty desperate life on the streets until one day she heard a street-corner preacher. Somehow she was ready for his message and before long she had become "born again," sworn off heroin and stabilized her life.
As the street preacher attracted more followers, she was offered a job at the church as the office manager and had thrived in the position.
Every once in a while, she would be called upon to testify in front of the congregation about her formerly sordid life and her transformation after having been saved.
Unfortunately, a few years before she reached out to me, she had some back surgery. She told the doctors that she had a history of addiction, but they reassured her that she would not become addicted.
But they prescribed Oxycontin for her and she had become dependent on it, eventually resorting to buying it on the street.
She had tried various 12-step programs and traditional treatment methods, but they hadn't helped.
She didn't feel she could tell the people in her church or job, since she had been held up as an example of someone who had been saved from drug addiction by her faith. Plus she worked around money and was afraid she would get fired if they didn't trust her in that area.
By the time she contacted me, she had maxed out her credit cards and taken out a second mortgage to pay for her street purchases of drugs.
When I sent her the referrals, she spoke to each of them on the phone, and though each said they would give her a break on fees, she realized she couldn't even afford the reduced fees they were offering.
So, she decided to re-read my book, which advocates making small changes to make a more significant change, and try doing so on her own.
She came up with a plan to shave a small amount off the last pill she took each day, and she hardly noticed the difference. Each day she would shave a little more off the last pill until she finally eliminated that pill from her daily regimen.
It took her about eight months to finally get off pain pills. She had been free of them for about four months when she contacted me.
I was blown away by this story and the email.
When someone I had never met was impacted by my work, I realized that all the effort I'd put into writing my book, as well as into becoming a visible expert with a following, was worth it.
If you have a sense that you have a bigger contribution to make, writing a book can be a powerful way to develop a reputation and a following.
Bill has a free series to help you get started writing and publishing your book. You can sign up here.
As always, I'm interested in your feedback – especially if you've ever toyed with the idea of writing a book. What would you write about? Please leave a comment below.