We know that stress is unhealthy, but does it have any impact on cancer?
A new study in The Journal of Clinical Investigation looked at the effect that chronic stress had on ovarian cancer patients.
Anil Sood, MD and his colleagues at the University of Texas implanted ovarian cancer cells into mice and then exposed them to stress. The result – their tumors grew more quickly.
How?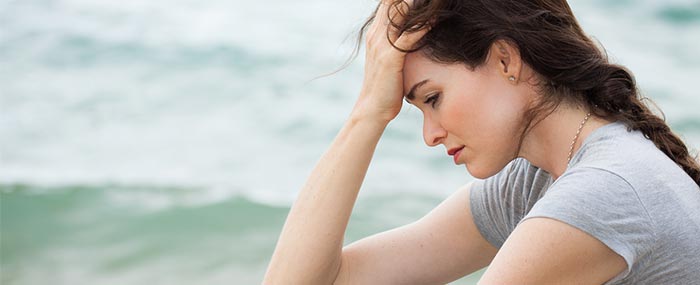 Anoikis is the term used to describe cells that detach from their environment in a type of programmed cell death.
This is important because if cancer cells don't die after they split off, they can begin the process of metastasis.
What Sood found was that stress hormones activated a protein called FAK (Focal Adhesion Kinase), the very protein which protects cancer cells from the process of anoikis or natural cell death, thus allowing them to spread and grow.
After finding that tumor cells in mice with ovarian cancer grew more quickly when the mice were exposed to stress, Sood and his colleagues then looked to see if the same held true with humans.
Looking at 80 cases of patients with ovarian cancer, they used the NIH's Center for Epidemiological Studies Depression scale to group patients by stress levels.
They found patient stress, along with elevated stress hormones was associated with higher levels of activated FAK, quicker tumor growth, and faster mortality.
This study adds to the growing wealth of information concerning the long term effects of stress and trauma on the body.
And yet, there are so many new ways to help treat trauma.
In an effort to spread the word about these new trauma techniques, we've created a new series, Rethinking Trauma.
Meanwhile, leave a comment below and let us know what you think.
And speaking of cancer and stress, what about the trauma-inducing effect of hearing that you or a loved-one has a diagnosis of cancer? But that's for another time.