Remember what it was like when you first learned to drive a car, or ride a bike?
In our webinar with Rick Hanson, PhD, we got into ways to recreate that beginner's mind, and use old experiences to create the same sort of brain change that new experiences can.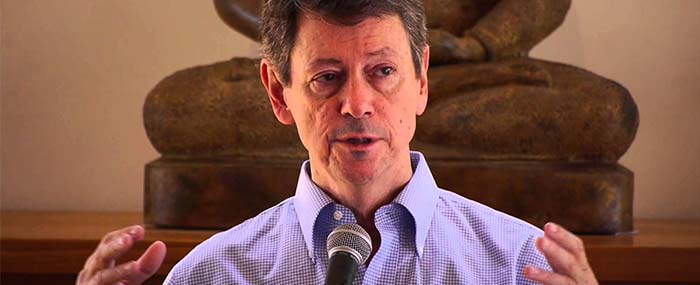 But that's just one of the things Rick talked about during the webinar, and it's so gratifying to read through the comment boards and see what else people took away from the session.
8,832 people from 71 countries tuned in on Wednesday. There were people on the call from Australia, the Netherlands, Argentina, Iceland, and Morocco (just to name a few of the countries).
And here are some of the ways they'll be using Rick's ideas and techniques in their own lives and practices:
Dr. Hanson's webinar session was informative, easy-to-follow, with wonderful hands-on suggestions for self-enhancement and practical applications in my practice . . .
Thank you!
Roswita Toepfer, Psychotherapist, Fayetteville, NC
Really inspired to hear Rick and the wonderful simplistic system he has devised to explain what can be a complicated subject. I am currently on holiday in Australia but wanted to make the effort to get up and hear Rick and it was certainly worth it. What a great speaking and teaching style. Love the whole forum and also enjoyed the review afterwards. Will most certainly be getting the book. Thank you NICABM for bringing these speakers to the masses and giving us all an opportunity to share in this wonderful knowledge.
Collete T – Clinical Hypnotherapist, Australia
Dr. Ruth,
Thank you for arranging to have Dr. Rick Hansen on your webinar series. The way he use the acronym HEAL to bring out such salient points is tremendous, especially when he spoke about reserves to nurture the mind. Also thanks to Dr. Kelly for reinforcing the fact that we need to cultivate good reserves that we can draw on when needed, and tell ourselves that no matter what one thinks or says, we are grateful and lovable. Accepting gratitude and love are strong reserves to have. Finally, listening to Dr. Siegel refer to the velcro and teflon scenario, we really need to take the time to focus on being in the green zone, but not just to be in it but to practice living in it.
Ricardo Forbes, Director/Producer/Documentary Maker/Educator – Cayman Islands
I was not aware of the analogy of the lizard, mouse and monkey brains. I am amazed by the human evolution and how perfectly we are already wired. All we need do is go with the flow and see what shows up in our lives not as good or bad, but ideally what we need at that particular moment. I loved the HEAL approach as it gives one tools to process life. Where did the idea come from that life has only to be good? All things have gifts if we stop being such little babies and grow up.
Thank you Ruth and Rick for sharing this very informative information with us. It is time to take action on all that is showing up and be truly grateful.
Nina Kamwene, Life Coach, Lost Angeles, CA
If you're interested in the course, click here to sign up.
What's one strategy from the webinar with Rick Hanson, PhD that you can start using today? Share you thoughts in the comments below.