Just last weekend I came across a news release: "Pope Benedict XVI has a new commandment for priests struggling to get their message across: Go forth and blog."
At first I was surprised, but then I thought: Why not? They have a message.
And so do you.
One of the most effective ways of influencing a community is by writing a regular, or even irregular blog. It's easier and less time-consuming than you'd think. And it's something that every practitioner should consider doing.
I'd thought about writing one for years before getting started last year. What stopped me?
Well, fear. I didn't know how to do it but mostly, I thought I'd look stupid.
My biggest hang-up was that I didn't know how to get ideas for my blog. That seems so easy to me now that I thought I'd share some of the sources I've used for blog ideas.
Here are 7 of them that won't take up too much of your time:
Find a video on YouTube, post it to your blog and write an introduction sharing why you think it's important.
Share a personal story from your life that has a teaching point.
Use a current event as a lead-in to your blog post.
Take your handouts from a workshop you've done and chop them up into bite-sized chunks and you'll have a series of blogs. (Don't copy someone else's handouts.)
Review a book or CD that's just come out.
Make a list of the 5 most common questions that people ask about your topic. Record your answers and have them transcribed. All you have to do now is some editing and you'll have a whole series of posts.
Go to a forum on your topic and see what people are asking most often. This will give you ideas for shaping some blog posts.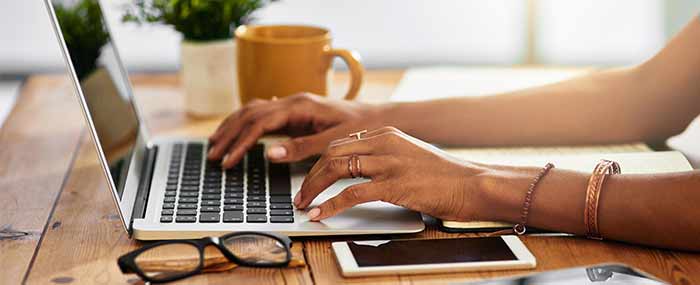 NICABM has teamed-up with Bill O'Hanlon to offer a teleseminar to show you how to get your blog up and running in no time. Our goal is to make this easy. Once you get started, you'll wonder why it took you so long.
You'll learn:
How to set up a blog (for free and in less than an hour)
Why thinking strategically is crucial to your blog's impact and your success
How to personalize your blog, maintain high interest, and attract new readers
How to hire someone to put it up for you if you don't want to do it yourself
How to add audio and video
How to easily edit your blog (without a webmaster or lots of technical knowledge)
Just like the pope, we want to encourage practitioners to get out there and blog. We need your voice – this is a way to have an impact upon someone's life.
And, NICABM is donating 50% of the proceeds for the teleseminar to the Haitian relief effort.
We're dividing the donation between Doctors Without Borders and Partners in Health. (Both organizations have established track records with minimal amounts of funds going into administration and fundraising.)
Just click here for more information and to register.