One thing that can frequently increase the suffering of many patients with PTSD is shame.
Even worse, shame can limit a patient's treatment – even if they objectively know that there's nothing to be ashamed of.
But is there a way to trade self-judgment for self-compassion? And would that reduce a client's symptoms?
Asle Hoffart, PhD, adjunct professor of psychology at the University of Oslo, wanted to study how self-compassion impacted symptoms of PTSD.
Hoffart measured self-compassion with his six-part Self-Compassion Scale. First, he designated three components that made up self compassion: self-kindness (being kind to oneself even during hard circumstances), common humanity (the ability to recognize experiences as universal to the human condition), and mindfulness (the practice of observing and balancing painful emotions rather than being consumed by them).
His other three components were made up of behaviors that would not contribute to improving self-compassion: Being self-judgmental, isolating personal experiences, and over-identifying with unpleasant emotions.
Now, these behaviors were not mutually exclusive to Hoffart's self-compassion scales (a patient with high levels of self-judgment does not always have low levels of self-kindness, for example). However, these behaviors had been previously found to suggest higher levels of PTSD symptoms.
So what might happen if we could both increase self-compassion and decrease negative behaviors?
Hoffart and his colleagues randomly assigned 65 patients from a PTSD treatment program to either a traditional imaginal exposure treatment (IE) or an imagery re-scripting treatment (IR).
The IE group went through sessions of reliving their traumatic experiences. The IR group, on top of reliving their experiences, was asked to identify and show compassion to their traumatized self.
The subjects were evaluated over ten weeks of treatment. Researchers monitored their levels of self-compassion and their levels of negative behaviors (self-judgment, isolation and over-identification) as well as the frequency and severity of their PTSD symptoms, such as dissociative episodes and reactivity to traumatic triggers. These levels were based on weekly reporting of the Hoffart's Self-Compassion Scale Self Report and the PTSD Symptom Scale Self-Report.
The results could change the way we treat PTSD.
Researchers found that increases in self-compassion, notably self-kindness and mindfulness, were associated with decreases in PTSD symptoms. In subjects who had raised self-compassion levels over time, PTSD levels were found to go down.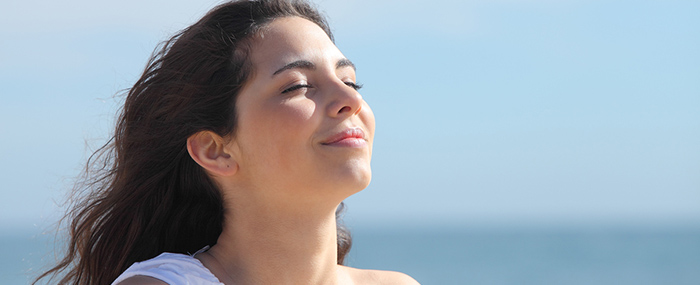 What's more, subjects with high levels of negative behaviors began the study with high occurrences of PTSD symptoms. As the behaviors decreased, the subjects reported fewer symptoms.
Now, there are a few limitations here. Even though all the subjects met specific criteria for PTSD, their traumatic experiences ranged from assault to accidents to war trauma. Also, some of the subjects already had diagnosed personality disorders and so their symptoms could have stemmed from either those illnesses or the PTSD.
Still, the study suggests that treatments that teach our traumatized clients self-compassion could be useful in our work. Mindfulness and other self-compassion practices might ease the feeling of shame that PTSD can cause.
Now I'd like to hear from you. Have you had a patient whose symptoms and suffering lessened after their shame was treated? Please share your experience in the comments below.