As someone who's been practicing for a while, I've seen our view on the treatment of trauma go through substantial development. Our research, theory and treatments have all advanced considerably in the last 40 years.
And as I reflect upon this, I'm seeing 3 waves in the evolution of our outlook.
Looking back at when I first began to practice (in the late 70's) our understanding of trauma was really quite limited. Of course we recognized the fight / flight response ever since Hans Selye introduced the notion back in the 50's.
But our prevailing treatment option was talk therapy.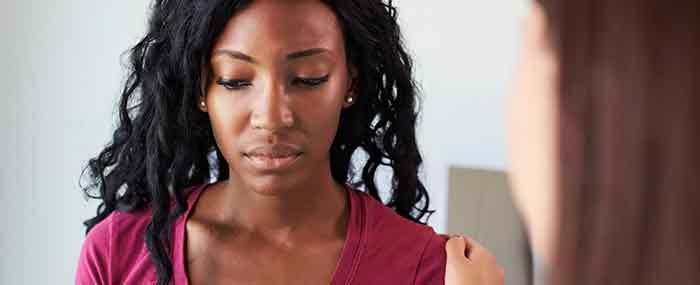 The thinking at the time was that by getting clients to talk about their traumatic event, we could "get to the bottom of" their issues and help them heal.
We were aware of the body and knew it held some power. But few practitioners used it in treatment (except the relatively few who worked with Bioenergetics, Rolfing, Feldenkrais, Rubenfeld, and to some extent Gestalt therapy).
But we were very limited in our ability to explain how body work, or for that matter, a talking treatment, affected the brain (and we had very little evidence-based research for it either). We just didn't have much of a roadmap to guide us where we wanted to go.
That was the first wave.
Over time, researchers and clinicians started to recognize the limits of talk therapy. We realized that talking about a traumatic event held certain risks. At times, we inadvertently re-traumatized patients, especially if interventions were introduced too soon, before the patient was ready.
We also saw the memory of trauma as more often held in the right brain, the part that doesn't really think in words.
So we began to use interventions that weren't as dependent upon talking, interventions like guided imagery, hypnosis, EMDR, and the various forms of tapping.
And as the science surrounding the brain's reactions to trauma became more sophisticated, clinicians grew to understand more about what was going on.
We began to realize that not everyone who experiences a traumatic event gets PTSD. In fact, most people who experience a traumatic event don't get PTSD.
And so researchers started to develop studies to determine who did and who didn't get PTSD. We looked for what factors might predict greater sensitivity to trauma.
And we modified our thinking to add freeze (later known as feigned death) to the fight/flight reaction.
Just adding that piece clarified our thinking about what triggers PTSD.
It also began to expand our treatment options to include sensory motor approaches.
And we started to see how more vastly intricate and multifaceted multiple trauma was compared to single incident trauma.
But I believe a third wave of trauma research and treatment innovations has just begun to crest.
And it's only come recently.
We continue to see advances in the field of trauma therapy that are opening up more effective methods for working with trauma patients.
Because of all the research that's been done, we are much better able to predict who gets PTSD and who doesn't. Not only that but we've got a good handle on why certain people get PTSD.
And as brain science has revealed how different areas of the brain and nervous system respond to traumatic events, we don't think so often about whether trauma is stored in the left vs right brain.
We think in terms of three parts of the brain, the pre-frontal cortex, the limbic brain and the lower, more primitive brain. And we're much more sophisticated in thinking about which part needs our intervention.
We understand that the lower brain can command the shutdown response, totally bypassing the prefrontal cortex, totally bypassing any sense of "choice" for the patient.
And we see more clearly the part that the vagal system plays in this shutdown response.
We understand more of the role neuroception plays in feeling safe.
Knowing how the body and brain react to trauma opens the door for the third wave.
We are now beginning to use techniques like neurofeedback (based upon but a long way from the biofeedback we used years ago,) limbic system therapy, and other brain and body-oriented approaches that include a polyvagal perspective.
These are techniques I couldn't have dreamed of when I began clinical practice.
But these are powerful tools that can offer hope to those who have been stuck in cycles of reactivity, shame, and hopelessness.
And now I'd like to hear from you:
What changes have you seen in your work with the treatment of trauma? Please leave a comment below.