Following trauma, the body's warning system often gets stuck on high alert . . .
. . . but in Wednesday's webinar with Stephen Porges, PhD, we got into some effective ways for "speaking" directly to a trauma survivor's nervous system.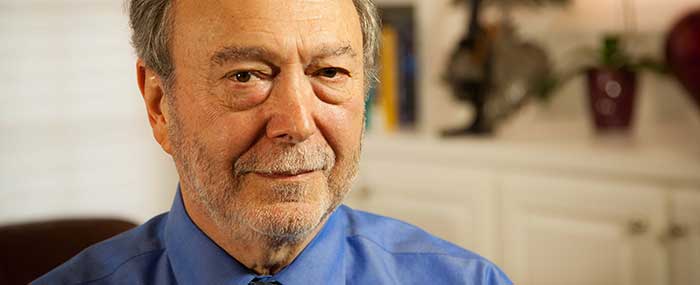 Stephen revealed how things like tone of voice, certain gestures, and even the use of music can help someone reestablish a sense of safety after a traumatic experience.
We also spent a lot of time delving deeper with Stephen into his groundbreaking Polyvagal Theory and how to apply it with patients who are recovering from trauma.
6,490 people across 57 different countries joined Stephen and me for the Wednesday broadcast (according to Google analytics). There were people on the webinar from Morocco, Romania, Pakistan, Malaysia, and Ukraine (just to give you an idea of some of the countries represented).
I was gratified to read people's takeaways from this first session – here are just a few of them that I found inspiring (and I hope that you might, too):
I love Stephen's work and have been following it for years. I feel that I already have my money's worth just from this one seminar so thank you very much Ruth for providing this excellent service. I have had clients cry with joy from the "aha" that they have received when I have used Polyvagal Theory to explain why they or their child may have behaved a particular way for so many years. So finding ways to help a client feel safe is now a cornerstone of my practise. Looking forward to the rest of the series. All the best!
Paul North, Psychologist, Canberra Australia
As a music therapist, Porges was singing to the choir! I loved hearing how he incorporates singing and speaking in long phrases into his treatment for social anxiety. This is something patients can actually DO. I have a patient right now who has social anxiety and is resistant to mindfulness meditation and breathing. But this he could do! I'm taking it into our session next week. Thanks for broadening my toolbox!
Louise Dimiceli-Mitran, Counselor & Music Therapist
Porges' perspective and message couldn't have been more human, relational, or lovelier. "Creating safety is the work" (although not the only work) is such an important and easily overlooked but ongoing aspect of the process. Great reinforcement about the effects of a calm voice, voice modulation, speaking as though to a loved (or frightened) animal, breathing, and breathing as an aspect of speaking, and on and on. Thanks so much. I am looking forward to more.
Chuck Moshontz, LMFT, Portland, OR
I am a MSW student who has taken trauma classes, and I find this fascinating how trauma affects the brain and the body. Our company works with children and youth in foster care who have experienced complex trauma. This webinar definitely enhanced my knowledge as well as introduced me to the Polyvagal Theory. The voice modulation, the light music versus the low frequency sounds, as well as the therapeutic environment (clinical room) spoke volumes. Thanks for opening this up to the general audience.
Valerie Baker, BSW, Jackson, TN
It's so exciting to see the response this webinar got . . . and we're just gathering steam.
So if you haven't had a chance to take a look at the new series on Rethinking Trauma, here's the link where you can check it out.
It's free to watch each webinar at the time of broadcast, you just have to sign up.
Or, if you missed our webinar with Stephen Porges, PhD this past Wednesday, become a Gold Member, and you can download the audio and video recordings, as well as the transcript and several supplemental learning tools.
With a Gold Membership, you can watch all of the webinars in the series whenever, and wherever, you'd like.
What was your biggest takeaway from the webinar with Stephen Porges, PhD? Please let us know in the comments section below.