Not everyone who experiences trauma develops PTSD.
So what might be boosting the resilience of the folks who experience trauma and don't suffer from PTSD?
According to Israel Liberzon, MD, of the University of Michigan, Ann Arbor, genetic factors might play a role.
When combined with trauma in early childhood, a tiny DNA change (or a mutation), called a single-nucleotide polymorphism (SNP), in a gene called ADRB2 could help predict whether or not a person will be more resilient (or more susceptible) to PTSD later in life.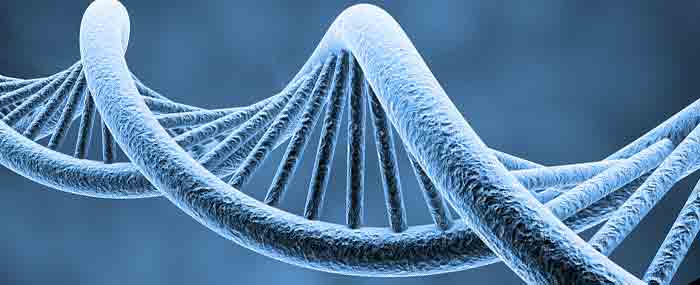 Inside of our cells, ADRB2 plays a role in how adrenaline affects our muscles and organs. During high stress or exciting situations, our adrenal glands produce this hormone. This is a natural part of the body's stress response system.
But for some folks with PTSD, the body gets stuck in a reactive, hyper-aroused state, and ADRB2 might be to blame.
Dr. Liberzon's research team wanted to look at the associations between adult PTSD development, a history of childhood trauma, and the actual genes of their candidates, specifically ADRB2.
So they looked at people who fit into specific categories for trauma – those who had been exposed to specific types of traumatic events as adults (either military deployment or nondeployment related), in addition to one (or more) out of 4 categories of adverse childhood events (ACEs), including physical, sexual, or emotional abuse, or witnessing violence between parents.
First researchers took saliva samples from 810 Ohio National Guard members to get access to their DNA. Then they compared those samples to a list of genes that were already suspected to play a role in PTSD.
They found that soldiers without this SNP in the ADRB2 gene were also those more vulnerable to PTSD.
Dr. Liberzon also looked at a population of folks from the Grady Trauma Project in Atlanta Georgia, and they found the same correlation between the lack of the ADRB2 'mutation' and vulnerability to PTSD.
But it's the folks with the SNP who had seemed to have some protection against PTSD. When they had one copy of the gene with the base change, they were found to be resilient against developing PTSD as adults.
Now, we all have two copies of our genes (one we inherit from mom and one from dad). So when folks had both a copy from mom and a copy from dad, researchers found them to be even more resilient as adults.
This is the first study linking ADRB2 with childhood trauma exposure and the incidence of PTSD, and one caveat is that the researchers were only looking at folks who'd experienced trauma. It might be interesting to see the results of an age-matched control group.
If you'd like to read the details of Dr. Liberzon's work, you can find the study published online in JAMA Psychiatry (August 27, 2014).
And if you're looking to get in on some of the latest information in trauma therapy, you can click right here to check out our Rethinking Trauma webinar series – there's been a lot of new thinking in trauma therapy, and so much in the past year alone, that we've gathered together the experts who can share it with you.
Earlier this month, I shared with you another study that also looked at what a saliva sample might reveal about a genetic predisposition for developing PTSD. It seems this is an area of research that is attracting quite a bit of attention.
So now I'm curious to know what you think about this work. How do you think this might affect your client who is suffering from PTSD? Might it help their recovery if they knew that they were more genetically prone to experience it?