When we think of PTSD, many practitioners automatically think of soldiers, rape survivors, or childhood abuse survivors.
Few of us think about other groups of people, particularly the patients in our hospitals, with a high risk of developing PTSD.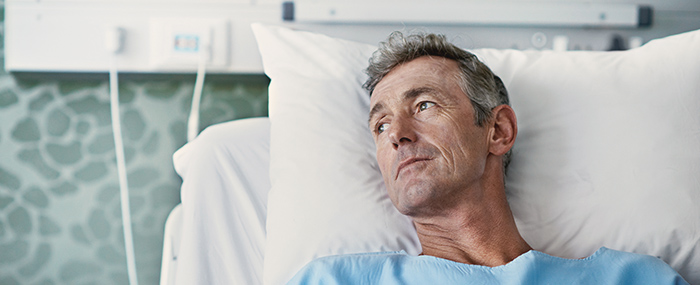 According to a new study published in the Journal of the American Academy of Orthopaedic Surgeons (JAAOS), one of these groups would include individuals who have undergone orthopedic surgery.
Daniel Aaron, MD, from Brown University's Department of Orthopedics, was the paper's principle author.
He noted that between 20-51% of patients with musculoskeletal injuries develop PTSD, with the result being that returning to work, activities of daily living, patient perception of physical recovery, and objective physical parameters are all highly affected.
Similar findings have been suggested from papers published on women who have undergone ovarian cancer treatment and intensive care patients.
In the May 2011 issue of the Journal of Psychosomatic Research, researchers Gonçalves, Jayson, and Tarrier from the University of Manchester, United Kingdom, found that 36-45% of the 121 ovarian cancer survivors in their longitudinal study experienced PTSD at some point between the start of their chemotherapy treatments and the 3-month follow-up appointment post-treatment.
You may remember the 2008 study published in General Hospital Psychiatry, which showed that 20% of intensive care patients experience PTSD following their hospital stay.
Other articles have continued to show this same trend.
I am pointing out these statistics mainly because we in the health and mental health fields are all in a position to do something about it.
One suggestion was published last year in the journal Critical Care.
Richard Griffiths, MD, and Christina Jones from the University of Liverpool, United Kingdom, worked with 352 intensive care patients in 12 hospitals in 6 European countries.
162 of these patients were given diaries which were completed daily by nursing staff and family members. Written entries had corresponding photos attached to them.
After the patient left the intensive care department, they were given these journals and walked through them by the nursing staff.
When compared to the control group, these patients with diaries were less than half as likely to develop PTSD.
This is just one way to address the issue of PTSD development in our patients.
We have many courses on the treatment of trauma to address other strategies for working with PTSD.
What techniques or suggestions do you have for keeping patients from being traumatized due to medical procedures and medical conditions?
Please comment below.