We know spirituality matters throughout the course of life. Both young and old benefit from spiritual and religious beliefs in so many ways.
But we're always discovering new ways that spirituality can make a difference.
For instance, a team of researchers at the University of Notre Dame think it's about control.
In a recent study published in Psychology of Religion and Spirituality, Brenda Jackson and C.S. Bergman found that that individuals with stronger religious beliefs report higher levels of well-being, linked directly to feelings of control over their lives.
What's more, they found that the effect of religiosity on perceived control is stronger as people age. The researchers found that the link between spirituality and feelings of control was significant for the over-60 and 50-59 age groups, but not in the groups younger than age 50.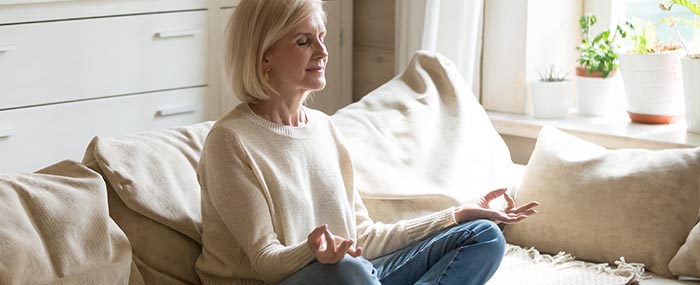 In other words, there was no connection between spirituality and feelings of control for younger people, but for individuals 50 and older, spirituality was tied to stronger feelings of control over their lives and general well-being.
They also found that many kinds of spirituality are important. Daily spiritual experiences, religious practices, and religious or spiritual coping all predicted higher perceived control in older age groups.
This means that as individuals age, spirituality matters regardless of how it's defined. Whether spirituality stems from practicing formal religion or personal experiences of the transcendent, spirituality is linked with a greater sense of control and well-being.
The study was drawn from data collected in the Notre Dame Study of Health & Well-Being, a survey intended to measure the health of older Americans. Participants were selected randomly, and the researchers controlled for important variables like age, income, and education.
Though this study is correlational, and therefore can't prove causation, the results are illuminating. At the very least, they suggest that a wide variety of spiritual and religious practices can be important for overall well-being, especially in older individuals.
Have you talked about spirituality and feelings of control with your patients? How has your own spirituality changed throughout your life? Please leave a comment below.