I frequently receive donation requests from charities like St. Jude's Hospital or American Cancer Society, sometimes featuring the picture of a child recovering from cancer. I can tell that they have gone through experiences that make them older than their years and just hope that the treatments that they are receiving are successful.
But it appears that even if they successfully battle cancer, they have other residual obstacles that may be in their paths.
According to a new study published in Pediatrics, childhood cancer survivors are four times more likely to develop PTSD then their healthy siblings.
Four times more likely.
Margaret Stuber, MD, and her colleagues at UCLA looked at 6,542 childhood cancer survivors who were diagnosed with cancer between 1970 and 1986. 368 siblings acted as the control group for this study.
From these individuals, 589 survivors (9%) and 8 siblings from the control group (2%) reported symptoms consistent with a PTSD diagnosis.
Other studies have previously looked at cancer survivors who were still children and they reported far less incident of PTSD (only 3%).
There are several possible reasons for these discrepancies.
For one, the earlier studies dealt with children who had received less invasive cancer treatments than those experienced by the survivors of Stuber's study.
There is also the possibility that the added stress of adulthood (e.g. finding jobs, mortgage payments, trying to obtain health insurance, fill in the blank here) could be exacerbating trauma symptoms.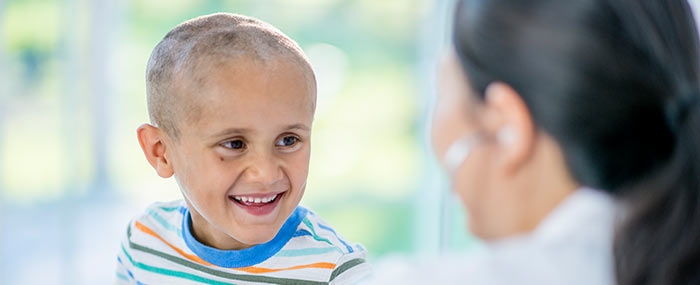 Most children are lucky enough not to have to undergo medical treatments that are as invasive as those experienced by cancer survivors.
But it is important to note that any medical treatment has the potential to be traumatizing to a child.
Do you want to know how we can help to decrease the amount of trauma our children experience?
Peter Levine, PhD is a frequent guest on our series. He is best known for his work with Somatic Experiencing, though he also provides ways to help us trauma-proof our children.
To learn more about Peter's work, check out programs on trauma treatment here.
Please leave a comment below, sharing with others any experiences you have had treating children with trauma.