I came across a study in the journal Child Abuse & Neglect that disturbed me.
Victor Carrion, MD led a team of Stanford University researchers who looked at children living in a poor, violent neighborhood.
This study built on past findings which associated worsening adult health to their childhood exposure to nine types of adverse childhood events.
The investigators most recently found a strong link between adverse childhood experiences such as abuse, trauma and neglect, and the children's mental and physical health.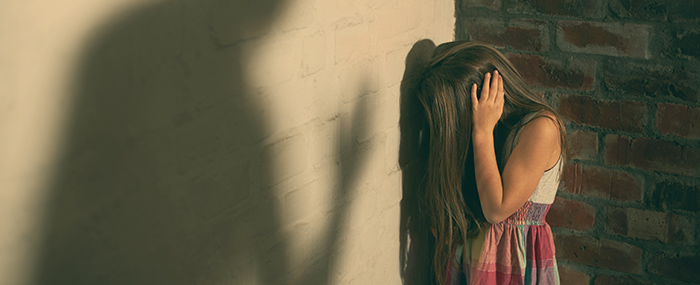 Reviewing the medical charts of 701 pediatric patients from the Bayview Child Health Center in San Francisco, they found that 67% of the children had experienced 1 or more categories of adverse childhood experiences (ACEs). Even worse, 12% had experienced 4 or more ACEs.
Increased ACE scores correlated with increased risk of learning/behavior problems and obesity.
I'm sure that for most of you, this research isn't necessarily surprising.
What did disturb me, though, was the suggestion by the investigators that these children may be getting misdiagnosed with ADHD rather than with PTSD or another trauma-related disorder.
It has noted that the child's hyperarousal and cognitive difficulties could easily pass as symptoms for ADHD if the practitioner did not know to look for signs of trauma.
Children can heal from PTSD, but only if they are receiving the correct treatment. Just think of the ramifications of a traumatized child not only receiving no trauma interventions, but also being treated for something else.
The mistake may be made more frequently than we think, as many disorders have similar symptoms to PTSD.
Porges, the creator of the Polyvagal Theory, is an expert on the interaction of the brain and the nervous system during trauma and has some unexpected insights into the physiological similarities between autism, PTSD, and other disorders.
During our interview, Stephen and I discussed:
What Practitioners need to know about Trauma and the Nervous System o Brain vs. Body Emphasis for Trauma Treatments: What the Polyvagal Theory Tells Us
How the Polyvagal Theory Refines our Understanding of Trauma o What does PTSD have in Common With Autism Disorders?
The Application of Polyvagal Theory to the Understanding and Treatment of Autism Spectrum Disorders
Treatment Implications from the Vagus Nerve
You can check out more courses with Dr. Porges here.
Please leave a comment below.