How can this keep happening?
That was my immediate thought upon hearing the tragic news of this latest school shooting that took place yesterday in my home state of Connecticut.
The unthinkable has happened again, this time at an elementary school – 26 dead, 18 of them children, at the time of this writing.
The details, I'm sure, will keep trickling out for weeks to come.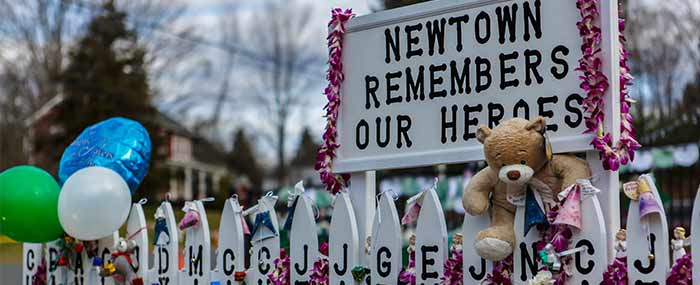 But the heartbreak is here and now, and the wounds of such trauma run incredibly deep for the families whose lives have just changed irrevocably.
And even though in our work as practitioners we're seeing (and trying to help heal) the scars of trauma every day, tragedies like these can wound our spirits and grieve our hearts as well . . .
. . . but we also hope that it will strengthen our resolve – all of us – to keep reaching out with compassion and healing and belief in the basic good of the human spirit.
Sandy Hook Elementary, our hearts go out to you and our thoughts and prayers are with you.