Not all fat is the same.
All of us have heard about the difference between saturated fats and unrefined vegetable fats.
But it isn't as often that we talk about the health differences in body fats.
Visceral, or intra-abdominal fat, is located deep under the muscle tissue in the abdominal cavity and has been linked to numerous health problems, especially heart disease.
This same fat is again in the scientific press, now as the subject of a new paper published in the scientific journal Bone.
Miriam A. Bredella, M.D. led a team of radiologists at Massachusetts General Hospital who looked at the role that visceral fat played in women's loss of bone density and risk of osteoporosis.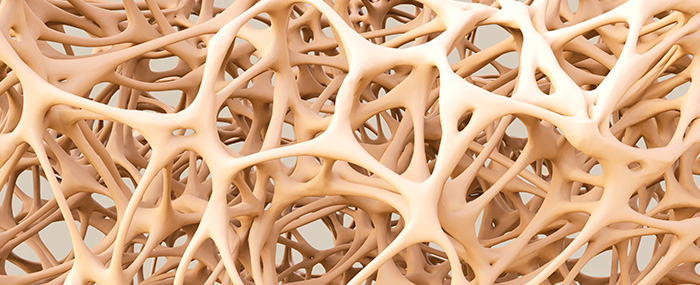 Bredella et al. took 68 healthy obese premenopausal women and using imaging, evaluated their levels of bone marrow fat and bone density.
They found that women with more visceral fat had increased bone marrow fat and decreased bone mineral density, while they found no such correlation for women with other types of body fat (e.g. subcutaneous fat or total fat).
Previous to this study, many individuals in the health field felt that obese women had a low risk of developing osteoporosis.
According to the National Osteoporosis Foundation, osteoporosis is a common disease in the US, with 10 million Americans having the disease and 34 million others being at risk due to low bone density.
How have you approached weight loss and obesity with your clients? Please leave a comment below.