One year ago yesterday, we suffered a terrible tragedy, and it hit so close to home here in Connecticut.
On April 15, 2013, three lives were lost and hundreds of lives were forever changed when two bombs went off near the finish line of the 177th Boston Marathon.
But out of such a terrible tragedy has come so much love, compassion, and perseverance, which is even more evidence of the strength and exuberance of the human spirit.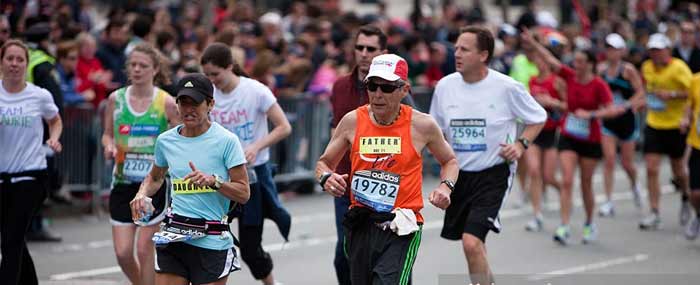 One story in particular that I think is a shining example of the ability the human body has to overcome big challenges can be seen in the story of Adrianne Haslet-Davis.
Before the 2013 Boston Marathon bombings, Adrianne was an Arthur Murray ballroom dance instructor. But dance wasn't just her source of income; it was her passion and a source of joy.
I can't imagine the terror she must have felt when the blast went off, sending shrapnel through her heel and Achilles tendon. Adrianne and her husband had been part of the crowd cheering the runners that day, and they'd both been wounded.
Adrianne's injuries were so severe that her left leg had to be amputated from just below the knee.
For most people, something like this would be devastating – even more so for a professional dancer.
But despite losing her leg, Adrianne was determined to dance again.
Within weeks of the bombings, she began working with Hugh Herr, director of the Biomechatronics Group at MIT (and a double amputee survivor himself) who would go on to engineer a bionic leg specially designed to help Adrianne get back on the dance floor.
And now, one year after the attack on Boston, she is an inspiring example of what it means to persevere beyond the odds. She has met her own goal of being able to dance again.
It really moved me to read about Adrianne's trials over the last year and to see how far she has come.
But what I find most inspiring is that she didn't let this tragedy get in the way of her dreams; she accepted the challenge and pressed through.
Adrianne's story is the kind of inspiration that can touch us "where we live."
It got me thinking: we all have obstacles. What are some ways you've been able to move past yours?