Capital murder, armed robbery, aiding and abetting . . .
Often, the people who commit such crimes are fueled by years of anger and rage, and feel they have no other outlet for it than through violence.
But for 20 inmates at the Donaldson Correctional Facility in Bessemer, Alabama, a groundbreaking mindfulness program introduced them to Vipassana mediation, and gave them the tools that could finally help them change that.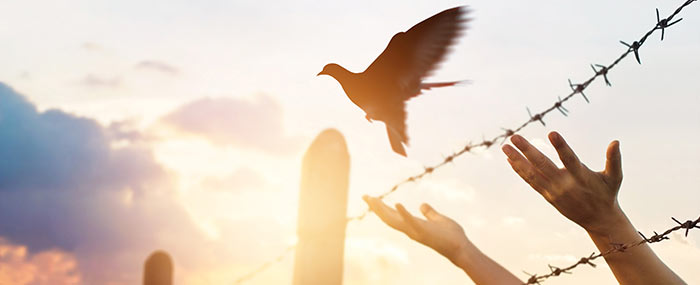 During the program, the inmates were required to maintain complete silence and follow a strict daily schedule centered on meditation and mindfulness.
Although the program was only 10 days, it gave the inmates the resources they needed to look within themselves and deal with emotions and experiences they had buried for years.
Even after the initial program ended, many of the men continued to use mindfulness techniques to control their emotions.
Here's an excerpt from The Dhamma Brothers (produced by Jenny Phillips) featuring Ricky Alexander, one of the original 20 Vipassana meditation participants.
Check it out, it's just over three minutes:
Ricky is one example of how mindfulness can transform even those we might initially classify as "unreachable." But mindfulness can truly benefit many different groups of people.
To find out other techniques for bringing mindfulness into your life and work, check out our courses on mindfulness.
And to find out more about The Dhamma Brothers, click here.
Have you ever used mindfulness in an "unexpected" way? Please leave your comments below.