During the holidays, we spend a lot of time thinking about food – what kind of cookies to bake, where to find the perfect apples for pie, whether we want ham or turkey for the big family dinner…
…and every gathering revolves around a table full of delicious treats (in fact, we've had a few here at the office last week).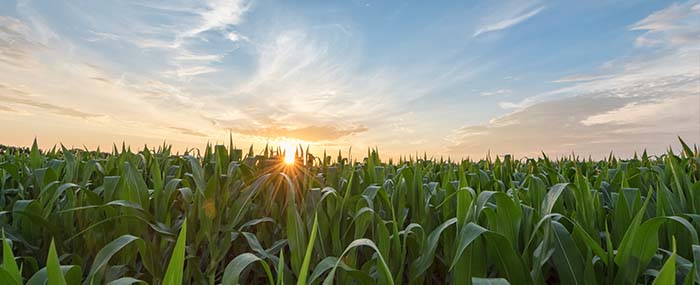 But when's the last time you thought about where all that food actually came from?
For farmers in Africa (many of whom are women), it's a natural thought. That's because they see the process through from start to finish – from the seeds planted in the ground to the fresh food on their tables.
And for them, it's not just about the food.
You see, farming offers a chance at having a profitable business and can allow them to send their children to school, open a small shop at the nearby market, or even invest in more land.
But getting started can be tough. That's why I'm so excited to tell you about the results of my favorite annual staff meeting.
In my last post, I told you about our annual meeting to choose the charity that will receive half of the proceeds from our Holiday Special . .
. . . and we've come to a decision.
Half of the proceeds from the Holiday Special will be donated to the One Acre Fund, an organization that offers support to farmers in Africa, to help them become self-sustaining entrepreneurs.
One Acre gives farmers in Africa, mostly female, the tools they need to provide for their families and grow their farming businesses. They supply these farmers with not only seeds and fertilizer, but essential training (not to mention avenues through which to sell their product). The support that One Acre delivers to these farmers gives them an opportunity to pull themselves, and their communities, out of poverty.
According to the One Acre website, by 2020, they will have aided 1.4 million farm families (or 6 million people) who will then, as a result of their new skills, produce enough to feed an additional 6 million people.
With just $240, One Acre can provide support to two families of six for one year – a little can truly go a very long way.
This year, we're offering the 2013 Trauma webinar series at a very low price as our Holiday Special. And half of the proceeds from every purchase will be donated to the One Acre Fund.
Here's a look at what's included in this special:
Peter Levine, PhD – Creating Safety in Practice: How the Right Tools Can Speed Healing and Reduce Symptoms for Even the Most Traumatized Clients
Bessel van der Kolk, MD – How Expanding Our Perspective on Trauma Can Improve Diagnoses, Increase Effectiveness, and Lead to New Treatment Strategies
Pat Ogden, PhD – Building the Body's Resources: Why Focusing on the Present Moment Can Help Us Heal Trauma
Stephen Porges, PhD – Beyond the Brain: How the Vagal System Holds the Secret to Treating Trauma
Francine Shapiro, PhD – The Power of EMDR to Treat Trauma: Identifying, Reprocessing, and Integrating Traumatic Memories
Ruth Lanius, MD, PhD – The Neurobiology of Trauma – What is Happening in the Brain of Someone With Unresolved Trauma
And these three bonus webinars:
David Berceli, PhD – Tiring Trauma Out: How to Activate the Body's Natural Defense Mechanisms Against Trauma
Robert Scaer, MD – An Unexpected Culprit: How the Body's Incomplete Response to Trauma Can Aggravate Symptoms
Diana Fosha, PhD – Finding Meaningful Change After Trauma: The Unique Strengths of the Affect-Based Approach
Last year, we were gratified to be able to donate $22,000 to buildOn. But we want to beat that with this year's Holiday Special.
If you'd like to know more about the One Acre Fund, please check out the video below. Let me know what you think in the comment section below.