The Power of Three challenge: To make three changes in the way you eat and keep it for 10 days.
The payoff: We agreed to donate $25,000 to East Africa famine relief if 2,500 people signed up for the challenge.
As you read in last Friday's blog, we were successful in reaching this goal.
Throughout this challenge, I thought that two of concepts were key: the mindless margin and the power of three.
Brian Wansink, PhD, created these two concepts after conducting 700 experiments out of his Cornell Food and Brand Lab. The mindless margin says that you can eat 200-300 calories more or less each day and not really notice the difference.
You won't feel overfull if you eat 200-300 more calories, nor will you miss eating 200-300 less.
And yet…these 200-300 calories add up to major weight loss or weight gain by the end of the year.
The reason I like the Power of Three is that it doesn't overwhelm – you make only three small changes, changes that you choose.
Ideally, these changes lead to 200-300 less calories a day.
Why make small changes? Because we are more likely to stick to small changes than we are to huge ones.
I really liked Dr. Wansink's book, Mindless Eating, and highly recommend it to you. Or, you can check out his experiments in research literature if you want more information.
Our goal in issuing this challenge was to get practitioners to try this so that they could test the theory for themselves and then maybe share it with their patients.
To that end, we offered more than 20 choices for changes. These changes were taken from Brian's research findings.
What were the top three changes most frequently chosen?
Come up for air – Try and slow down your pace at the table so you can rely on your body's internal cues.
Use a smaller plate.
Drink a glass of water before eating – you may be thirsty rather than hungry.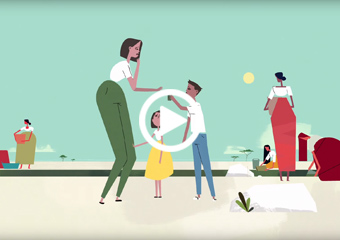 The participants have now finished their 10 days, with some interesting feedback. In addition to asking for people's overall comments, we inquired as to whether anyone had lost any weight. We didn't expect much weight loss, because really, it was just a 10-day challenge. And yet 43% of respondents indicated that they had lost weight over the 10-day period, with some people losing up to 5 pounds.
Generally it takes 30 days to change a habit and so more time will be needed to see if the Power of Three practitioners make these eating changes permanent.
Click here for a PDF of the Power of Three choices list.
If you took the challenge, please share how it went. If you didn't take the challenge, do you think that it's something that would you be interested in trying at a later time? Please leave a comment below.