Some kids dream of being professional athletes or walking on the moon, but for many of us, it was the act of healing that motivated us entering the health and mental health professions.
But this doesn't mean there aren't days when we wouldn't rather be on the moon than treating a particularly challenging patient.
Or maybe we'd rather be trying to sing our way to stardom (that would be tough going for me) than filling out the reams of paperwork that always sets my teeth on edge.
Our field can be stressful and sometimes wearing – both mentally and physically.
It's easy to let the stress build and yet, what is this doing to both ourselves and our patients?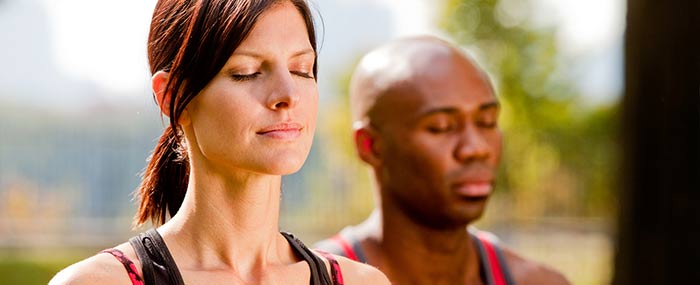 Michael Krasner, MD of the University of Rochester Medical Center published a preliminary paper in JAMA last year that I think needs to be shared (or at the very least, refreshed in our minds).
Krasner et al. studied 70 primary care physicians who had taken a CME course that included mindfulness meditation and self-awareness exercises.
The course featured an 8-week extensive phase for 2.5 hours a week, plus a 7-hour retreat.
This was followed by 10 months of maintenance, with participants spending 2.5 hours a month on the materials.
Measurements were taken at the baseline and then at 2, 12, and 15 months in the following areas: mindfulness, burnout, empathy, psychosocial orientation, personality, and mood.
Researchers found that increases in mindfulness correlated with increased stress resilience as well as reductions in burnout and total mood disturbance.
Participants also experienced positive changes in empathy and psychosocial beliefs, both of which have been associated with improved patient-centered care.
Further study is needed, particularly a well-designed, randomized control study, but Krasner's work started me thinking about the important role that our mental health plays in our ability to effectively treat our patients.
There are many challenges but it comes down to this – our patients are best served when we are at our best, both mentally and physically.
This topic is one that deserves further investigation, which is why we have continued to discuss it in our various mindfulness programs.
How can practitioners improve patient care while also nourishing themselves? Please leave a comment below.