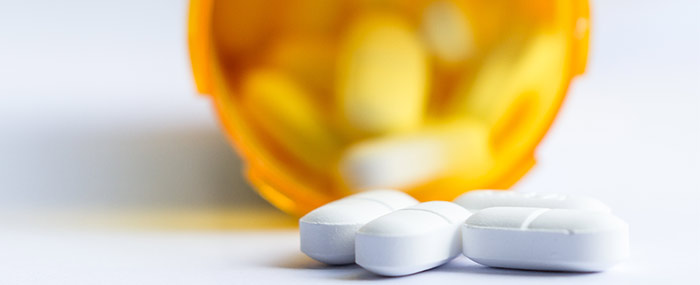 To test this theory, Willem Kuyken, PhD, and his team at Oxford University, first needed to come up with a safe and ethical protocol for working with participants having a history of depression.
You see, it wouldn't be either ethical or safe to randomly select some people and ask them not to take their medications if they weren't ready. (And of course it's crucial that no one alter their medications without first consulting their clinician.)
So, to test the notion of replacing medication with meditation, Dr. Kuyken and his team conducted a randomized, single-blind study among subjects who had experienced at least 3 episodes of major depression (and who were on a maintenance dose of antidepressants).
All of the study participants continued their maintenance dose but half were selected to participate in an 8-week mindfulness based cognitive therapy (MBCT) course.
Following the MBCT course, participants were given support by the licensed MBCT therapist and their own general practitioner to taper, or even completely stop their antidepressant medication.
Over the course of 2 years, the researchers followed the 424 study participants and evaluated recurrence of depression and time to relapse.
After 2 years Kuyken and his team reviewed the data and found no substantial differences between the maintenance antidepressant group and the MBCT group.
Participants in the experimental condition showed significant reductions in symptoms of depression, anxiety, and experiential avoidance. These effects were sustained at the 3-month follow-up.
The likelihood of a clinically significant change in depressive symptoms was notably higher within the MBCT group.
While this might sound anti-climatic, these results actually support the claim that meditation could be equally effective as medication at preventing depressive relapse under the right circumstances.
On the flip side of things, it's important to consider the limitations of the study. While I appreciate that this was a single-blinded randomized controlled study, only subjects who were open to alternative treatment and possible medication reduction were recruited as participants.
Additionally, not all of the subjects in the MBCT program decided to taper their medications.
We also need to pay attention to the limitations of using a wait-list control designed study. Although wait-list participants don't actively receive the intervention being investigated, it's possible they could experience changes over time that aren't accounted for within the study design.
On the other hand, participants in the experimental group may have responded to simply being studied.
I would like to see further research to investigate how mindfulness could support patients who wish to discontinue or supplement medication for depression.
How have you supplemented medication with your clients using mind/body therapies? Please leave a comment below.