Over 20% of adult Americans suffer from symptoms of irritable bowel syndrome or IBS.
And the stress and anxiety that can result only worsen the frequency and severity of symptoms – a kind of vicious cycle.
If the stress and anxiety associated with the onset of IBS could be managed, would it be possible to control the symptoms of IBS as well?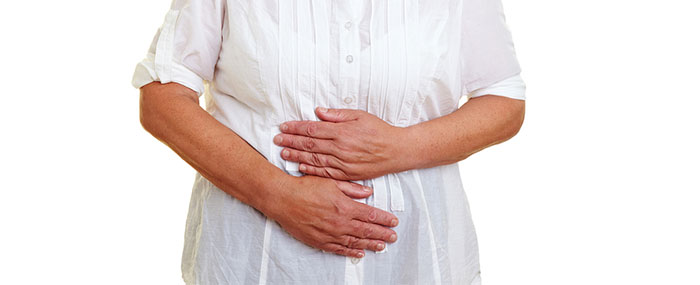 A recent study was reported in the journal of Behavior Research and Therapy and performed by Gerhard Andersson, PhD and colleagues at the Department of Clinical Neuroscience at the Karolinska Institute in Stockholm, Sweden.
It examined the effect of mindfulness based cognitive behavioral therapy on individuals who suffered from IBS.
Eighty five patients with IBS were randomly assigned to two groups. The treatment group received weekly instruction in mindfulness and its application to symptoms of IBS.
The treatment was primarily a text-based, self-help manual delivered via the internet in 10 weekly chunks.
Those randomly assigned to the control group were kept on the waiting list to receive treatment after the study was completed. Meanwhile, the control group was offered an on-line discussion forum about IBS, but without any CBT or mindfulness training.
An analysis of pre and post IBS related symptoms found that participants who received mindfulness training showed a 42% decrease in the frequency and severity of primary IBS symptoms. (Notably reduced symptoms were overall pain, bloating, and flatulence.)
Participants in the control group reported no significant improvement on any symptoms.
I really liked this study, both for its research design and also because their method of treatment delivery might be practical for large scale adoption by hospitals, HMO's and other programs.
Could mindfulness training provide a stand-alone treatment? Would mindfulness ever significantly augment pharmacological treatments?
It looks promising.
But this is just one study – more research is required to fully examine the efficacy of mindfulness as a treatment for IBS.
To learn more about how mindfulness is being used in clinical settings, check out our mindfulness programs where we bring together health and mental health practitioners from all over the world.
Meanwhile, please leave a comment and tell us about how you are using mindfulness in your work.