Many of our adult clients struggle with the ability to control their thoughts and impulses. These weak self-regulation skills can damage relationships, decrease success at work, and lead to addictive behaviors.
What if we could have intervened early on in their lives, even as early as grade school? What kind of changes would that have made in our client's futures?
Researchers at the University of Wisconsin-Madison recently ran a study to determine the impact of a mindfulness-based Kindness Curriculum (KC) on executive function, self-regulation, and prosocial behavior in preschool students.
Researchers randomly assigned children to one of two conditions: either a wait-list control group (n = 38) or a Kindness Curriculum group (n = 30).
Students took a baseline test before the intervention which researchers used to measure the amount of change each student made over the course of the experiment.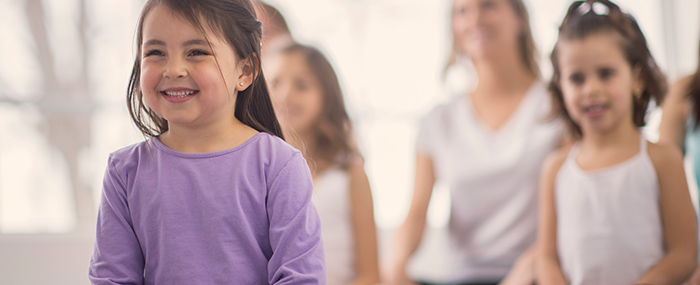 Twice a week, students in the KC group received instruction from a trained mindfulness teacher. Lessons included literature, music, and movement that focused on fostering attention, emotion regulation, and kindness skills.
In the post-test, the KC group showed improved delay of gratification (measured by Prencipe and Zelazo's 2005 procedure) and cognitive flexibility (measured by a dimensional change card sort task from the National Institute of Health).
The control group, on the other hand, showed more selfishness (sharing fewer resources with others) than their mindful peers.
Researchers also found that KC students with low levels of social competence and executive function on the initial test showed the greatest personal gains- in either the KC group or the control group- by the end of the intervention.
These gains by the KC group suggest that mindfulness may boost important skills early on, especially for children who begin behind their peers.
Approximately three months after the mindfulness-based training concluded, the KC students earned higher grades on their report cards than the students in the wait-list group. This is a hopeful sign of lasting impact.
It's exciting to imagine the future impact of these results, but it's key to remember that this is a limited study with a small sample size of only 68 students.
Also, the study would have been stronger if they'd tested the mindfulness intervention against an active control group. As is, it's unclear whether the students in the KC group made gains because of the curriculum itself or because of other factors, like the increased attention or exciting novelty of being in a special program.
Could they have made the same type of gains in any special program?
With further research, we'd be better able to control for these limitations and gather more conclusive results. Also, I'd like to see someone do a longitudinal study over the span of years to see if the results "stick."
The study in its entirety can be found in Developmental Psychology, volume 51, pp. 44-51.
Now, I'd like to hear from you. In your experience, what has been the impact of integrating mindfulness into your work?
Please leave a comment below.